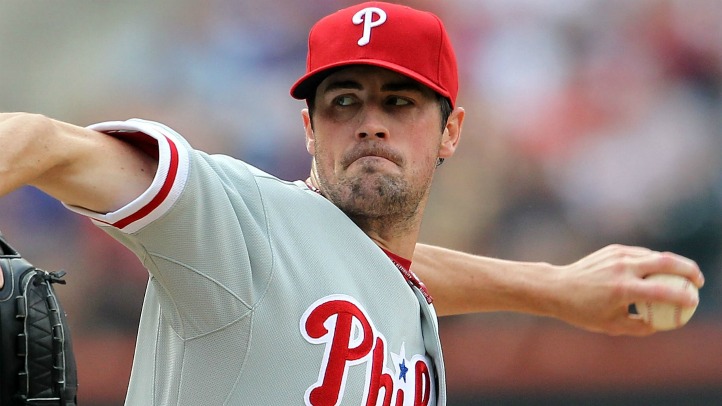 Left-hander pitcher Cole Hamels has inked a one-year deal with the Phillies, the team's front office announced Tuesday.
The 28-year-old ace will earn $15 million next season.
Also cementing a deal with the Phillies is utility infielder Wilson Valdez. The Phillies confirm that they signed Valdez to a one-year contract in which he stands to make $930,000.

Both contracts include award bonuses and by signing Hamels and Valdez the Phillies avoided arbitration with each player.
As it stands, right fielder Hunter Pence is the only Phillie left eligible for salary arbitration.