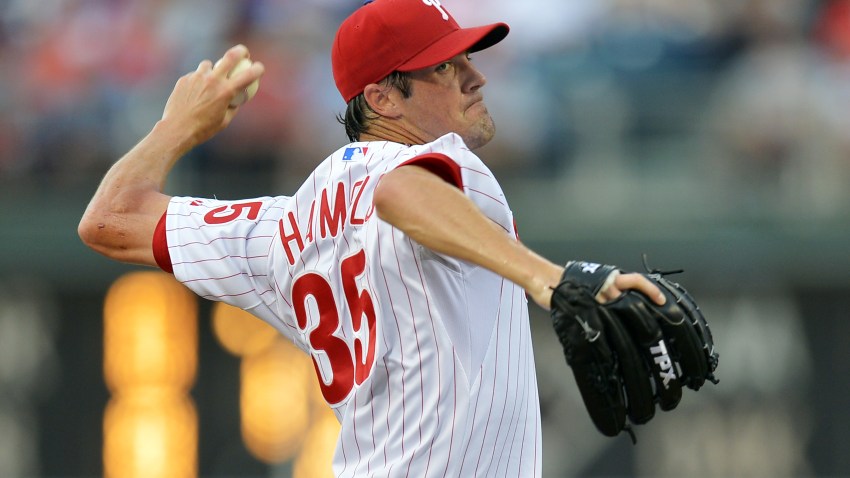 Cole Hamels was all that and more on Tuesday night, as he shut out the Braves to lead the Phillies to a 3-0 win against the National League east rivals.

In a season of more downs than ups, it was really quite refreshing to see a dominating performance from one of the Phillies pitchers. While Roy Halladay and Cliff Lee have not been the pinnacle of pitching performance, Hamels has been everything he's been asked to be, and in the wake of his recent contract extension, tossed his best game of the season.

Hamels needed all of 111 pitches to get 27 outs on Tuesday night, as he allowed five baserunners, while striking out six and not allowing any free passes. Of his 111 pitches, 78 of them were strikes.

It was about as easy a start as we've seen all season from Hamels, who was never close to being in trouble. Every hit he allowed was a single, and the Braves never came to the plate with a runner in scoring position.

He was helped out by the offense, who put up three runs in the first inning, thanks to a pair of doubles and a two-run homer from Ryan Howard. It was all the offense that Cole would need. The masterpiece was Cole's first complete game of the season, and his first shutout since 2009.

It was the third shutout of the season by a Phillies pitcher (the other two coming from Joe Blanton and Kyle Kendrick), and it was the first from an Ace that would result in a Phillies victory. If you remember correctly, Cliff Lee tossed 10 shutout frames against the San Francisco Giants in April, but did not factor in the decision, as the Phillies would lose in 11 innings.

It was Cole's 12th win of the season, and it put the Phillies ten games under .500. They'll continue the series on Wednesday evening, when Tim Hudson takes on Kyle Kendrick.