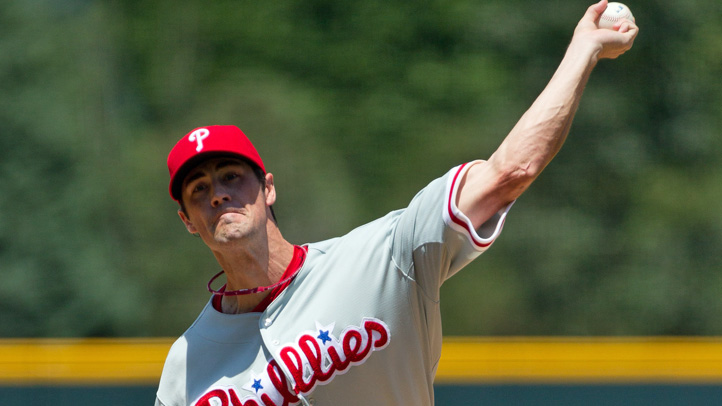 Cole Hamels pitched eight innings of one-run ball, Hunter Pence hit a three-run home run and the Philadelphia Phillies beat the Colorado Rockies 5-1 Sunday for their first series victory in nearly a month.
Hamels (11-4), making his 100th career road start, scattered six hits and had seven strikeouts in his first win in three career outings at Coors Field. He was 0-1 with an 8.38 ERA at Colorado's hitter-friendly park coming into the game.
Antonio Bastardo finished up with an impressive seven-pitch, seven-strike, 1-2-3 ninth.
Drew Pomeranz (1-4) went five innings and allowed five runs on five hits in taking the loss. He struck out five and walked two.
The Phillies got to Pomeranz early on Carlos Ruiz's RBI single in the first. Ruiz scored to make it 2-0 on a Placido Polanco sacrifice fly.
Hunter Pence capped the scoring with his 17th homer of the season -- a three run shot in the fifth.
The Phillies were winless in their previous five series against Tampa Bay (1-2), Pittsburgh (2-2), Miami (0-3), the New York Mets (1-2) and Atlanta (0-3).
They now head to Los Angeles for three games against the Dodgers.
Copyright AP - Associated Press