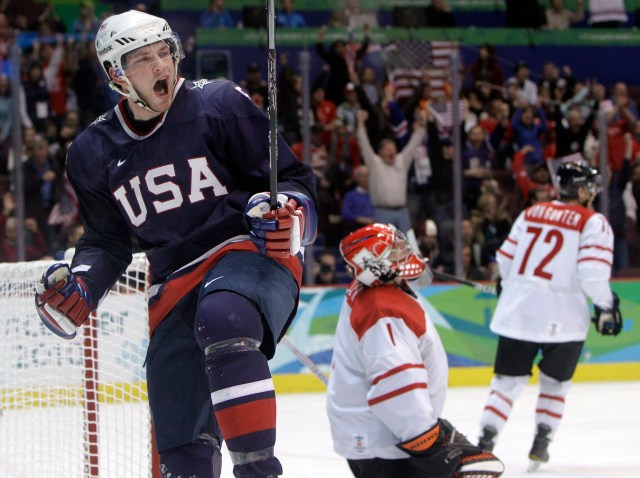 Flyers fans could be torn Sunday as Team USA skates against Canada.
Do you root for the red, white and blue despite it being captained by a Devil (Jamie Langenbrunner)? Or do they go for Canada featuring Fly Guys Chris Pronger and Mike Richards.
At least there is a place where all those Flyers fans can gather together to get their hockey fix and root on whoever they consider to be their guys.
PJ Whelihan's on Marlton Pike in Cherry Hill, N.J. is throwing an Olympic Pep Rally when Team USA faces off with Canada in Vancouver.
There will be half-priced appetizers, drink specials, raffles and even some prizes like T-shirts. Also fans will get a chance to meet Flyers alumni Chris Therien and Steve Coates.
The festivities start at 7 p.m. with the puck set to drop at 7:40.
It's snow joke: The Vancouver Winter Games are here! Check out NBCPhiladelphia's full coverage, fan us on Facebook, and follow us on Twitter.