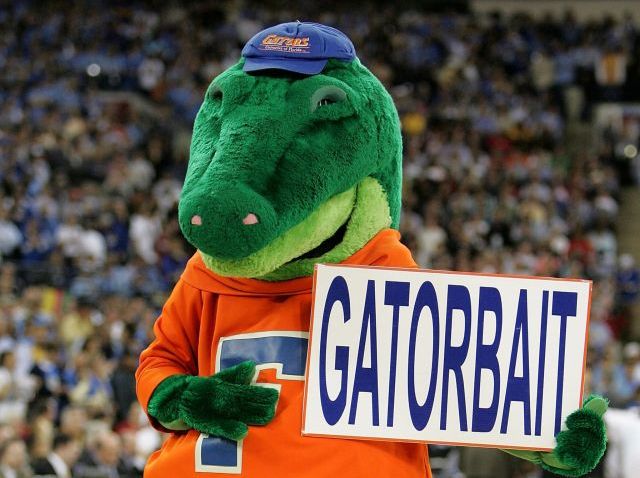 If there was any question that Miami Hurricanes fans don't hold a candle to the passion of Florida Gator fans, then there is none now.
Two Gator fans are suing Fox television because they fear the media entity might strip them of the privilege of watching Tim Tebow's last game in the orange and blue at the Sugar Bowl on Jan. 1. Or maybe they are just really interested in seeing the Cincinnati Bearcats play.
Fox is in a financial dispute with cable companies Time Warner and Bright House and have threatened to not provide coverage of major sporting events like the Sugar Bowl, Fiesta Bowl and the Super Bowl if their demands are not met.
That means subscribers in central Florida and in Gatorville could be blacked out. Well, Thomas Moore and Richard Anderson just won't allow that to happen to Gator Nation.
They have asked for a judge to issue a temporary injunction that would make sure the Sugar Bowl will be available on their cable system. The lawsuit filed in Orlando claims the game is of "tremendous public interest" because it is Superman's last game and possibly Gators head coach Urban Meyer's final game, depending on his health issues.
The judge is expected to rule on the matter before the game if a deal between Fox and the cable providers are not met first.
Aren't you glad you have the dish or Comcast?
Copyright AP - Associated Press