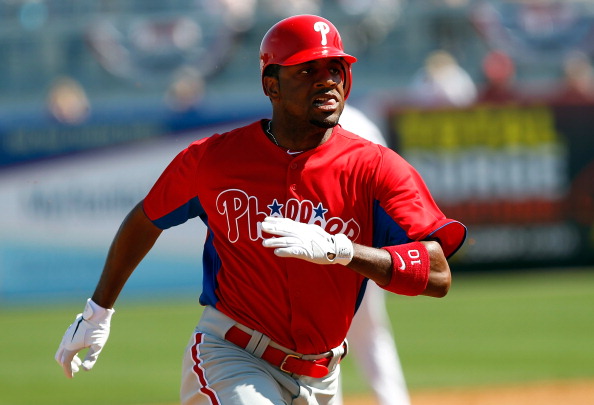 The phillies bats have seemingly once again gone cold as the Phightins scored just five runs over the weekend series against the A's -- note though that Oakland boosts the American League's best team ERA.
But as the Phillies bats have scuffled, one of their platoon players has continued to come up clutch.
Ben Francisco is 6 for 20 (.300) over his past seven games.
While the batting average isn't overly impressive, the situational hitting is. Franky has three RBI during that span including the game-winning RBI single in a 10-2 win at St. Louis last week and a pinch-hit walk-off single that lifted the Phils to a 1-0 win over the A's Friday night.
Earlier this season Francisco sttuggled as an everyday outfielder as the Phillies waited for Domonic Brown to come off the DL but since then Franky has started to excel in a reserve role.
With Francisco batting from the right side, Ross Gload from the left side, Wilson Valdez as a versatile fielder (he can even pitch) and the speedy Michael Martinez as a late-inning base running threat, the Phils bench is probably the best it's been since they won the World Series.