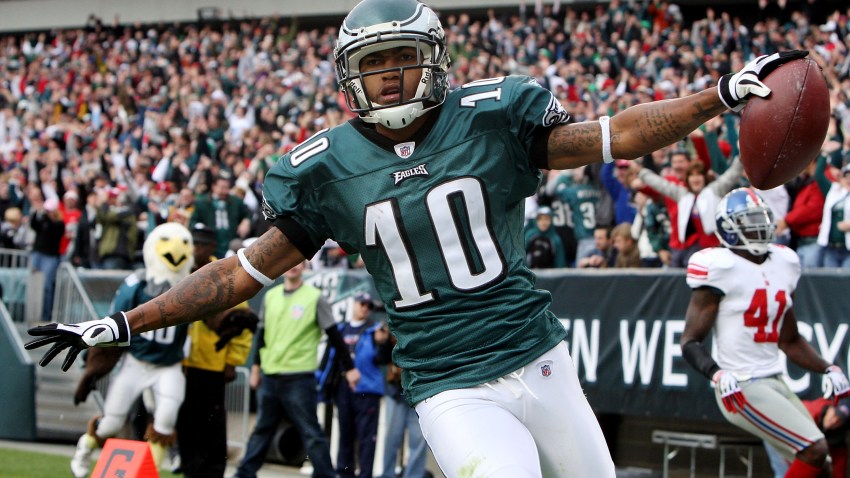 Who Will (and Won't) Fly at Flight Night
The Eagles held a short, non-contact practice Thursday morning at Lehigh University as they prepared for their second annual Flight Night scrimmage at Lincoln Financial Field Thursday night.
Flight Night, an open event for fans raises money for the Eagles Youth Partnership, features many of the Birds including Stewart Bradley. It was at last year's Flight Night that Bradley tore an ACL, ending his season.
Bradley is not concerned about a repeat injury, telling us "I'm not superstitious or nervous about it at all."
But some Birds won't be in uniform at the Linc.
Fans won't see the Eagles top two receivers tonight. DeSean Jackson is out with a lower back injury and Jeremy Maclin is sidelined with a bone bruise on his left knee. Jackson did spend part of the morning running on a side practice field alongside cornerback Asante Samuel. Samuel has a hamstring injury.
Also not participating at Flight Night: running back Mike Bell (hamstring), defensive tackle Antonio Dixon (concussion), cornerback Macho Harris (hamstring), tight end Martin Rucker (hamstring) and center A.Q. Shipley (ankle). Defensive end Victor Abiamiri, guard Todd Herremans and center Jamaal Jackson remain on the PUP (physically unable to perform) list.

Flight Night festivities kick off at 7 p.m.