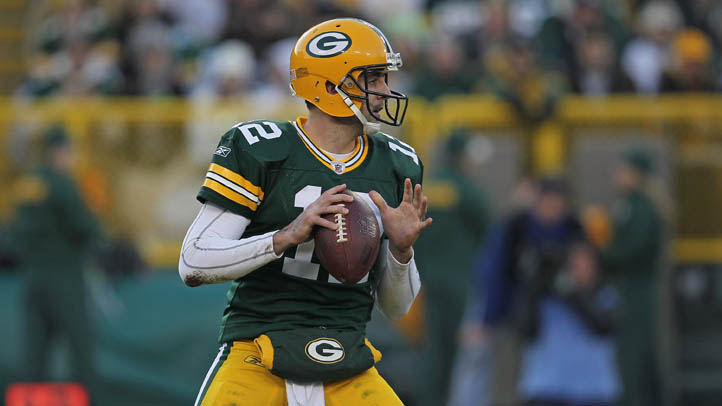 Welcome to a special edition of Flesh for Fantasy. This week, we're gonna look back at the top scorers by position in 2011.

1. Top Scoring Quarterbacks. Here were your top five fantasy QBs, going by traditional fantasy scoring: 1. Drew Brees, 2. Aaron Rodgers, 3. Tom Brady, 4. Cam Newton, 5. Matt Stafford. It's incredible to think that Stafford, who threw for over 5,000 yards and 40 TDs, was somehow only the FIFTH best QB in fantasy this season. But that's the nature of passing offenses lately. Next season, you will see at least three of these quarterbacks go in the first round of your draft. And frankly, I don't know why you'd take a running back over someone like Aaron Rodgers. Running backs do nothing but get hurt.

2. Top Scoring Running Backs. Here were your top five fantasy RBs, going by traditional fantasy scoring: 1. Ray Rice, 2. LeSean McCoy, 3. Maurice Jones-Drew, 4. Arian Foster, 5. Marshawn Lynch. Keep in mind that Foster ended up in the top five despite missing three games this season. That's how unreliable this position has become. Who had Beast Mode coming back with that kind of season? Who projected Michael Bush as a top 10 fantasy back? It's so hard to hit the jackpot on a running back that I'm never drafting one in round one ever again. This top five will look completely different a year from now. I guarantee it.

3. Top Scoring Wideouts Here were your top five fantasy WRs, going by traditional fantasy scoring: 1. Calvin Johnson, 2. Jordy Nelson, 3. Wes Welker, 4. Victor Cruz, 5. Larry Fitzgerald. Only three wideouts caught more than ten touchdowns this season, and Laurent Robinson was one of them. Again, craziness. I fully expect Megatron, AJ Green, and Julio Jones to dominate your draft next summer. The key is finding guys like Cruz and Nelson, those unexpected guys who end up posting insane numbers. I thought James Jones would break out over Nelson this season. I'm a moron.

4. Top Scoring Tight Ends Here were your top five fantasy TEs, going by traditional fantasy scoring: 1. Rob Gronkowski, 2. Jimmy Graham, 3. Aaron Hernandez, 4. Tony Gonzalez, 5. Jermichael Finley. Gronk outscored all wideouts besides Megatron and Graham outscored all wideouts except for the top 4. The drop off after that was dramatic, with Hernandez scoring 60 points less than Graham. But the lesson is clear: It pays to draft a tight end who has a Hall of Fame quarterback throwing to him.

5. Top Scoring Defenses Here were your top five fantasy defenses, going by traditional fantasy scoring: 1. Detroit, 2. San Francisco, 3. Baltimore, 4. Chicago, 5. Buffalo. And here I thought I was a genius for drafting the Steelers early. Know where they ranked?Twenty-ninth . LOSERS.