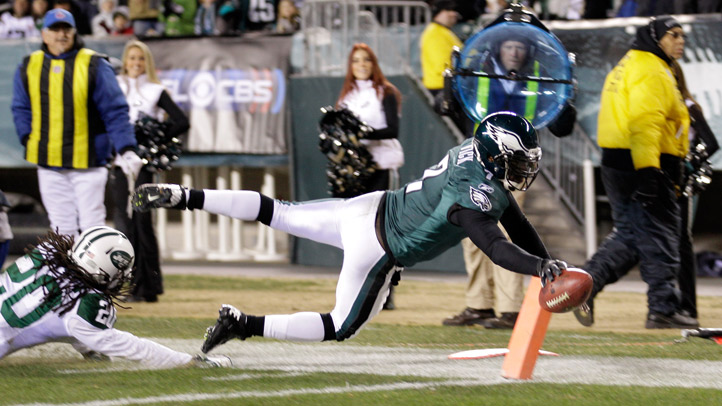 We're gonna cover fantasy football all season long here at Bird's Nest by answering five questions every week about various fantasy-related topics. FLESH FOR FANTASYYYYYY -- the Withdrawal Edition. Let's roll.

1. My team's season is over. Why do I feel so empty inside? I know! It's so depressing to know that your team's season is over. I know that people make up for it by starting playoff fantasy pools and all sorts of crazy stuff, but it's just not the same. It can't match the thrill of drafting a team in the preseason and then sitting there while it RUINS YOU for the next four months. You can't replace all that misery so easily, you know.

It's sad to know that you're all finished with weekly fantasy chores like setting your lineup, trolling the waiver wire and offering up lopsided trades that no one is dumb enough to fall for. It's a routine, and I'm a creature of routine. I'm gonna miss all that. I'm gonna miss wishing hateful things upon DeSean Jackson. I really am.

2. Who is the consensus No. 1 pick in next year's fantasy drafts? I think it's Eagles playmaker Shady McCoy, don't you? No other running back has come close to McCoy's scoring output this season (20 total TDs, No. 1 RB in standard fantasy scoring). I think the old knock on McCoy was that Mike Vick would Bogart all of his touchdowns, but Vick has kept the vulturing to a minimum this season. I see no reason why McCoy can't be a top fantasy back for the next few years. The only reason he wouldn't be drafted No. 1 in your league next year is because some wiseguy got too cute and picked Gronk instead.

3. With my fantasy team dead and buried, how am I supposed to just sit there and WATCH football? I know! It's not easy to actually sit there and appreciate the game for the game itself. I consider the next two weeks something of an adjustment period, when I look down to the scoring ticker and then remind myself that Wes Welker's receiving yards no longer affect me personally. Just keep correcting yourself and by the time the playoffs roll around, you'll be a relatively normal, old school football fan once more.

4. Where will Vick go in next year's fantasy draft? Second round. Guaranteed. Cam Newton will get all the first-round love that Vick got this year, and then the second round will arrive and people will pounce on Vick like they always do. It's Mike Vick! The legendary fantasy double threat!

5. Hey, Chris Johnson is terrible again! Jerk.