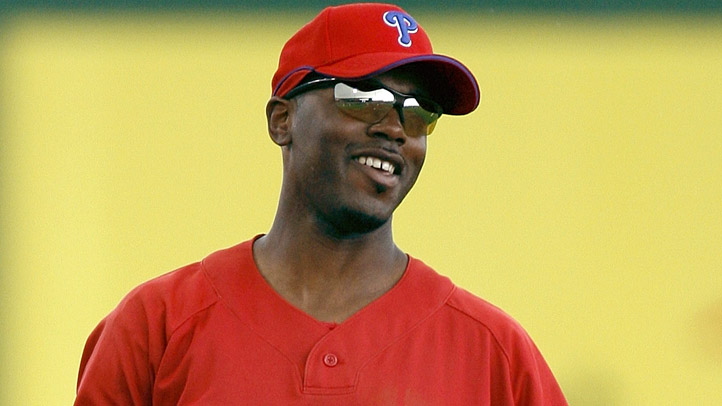 As part of a weeklong series, the bloggers of Philthy Stuff will be explaining their favorite guys in red pinstripes.
---
I can remember it like it was yesterday. We were taking batting practice at the antiquated yet still functional Jack Russell Stadium in Clearwater. It was a soothingly breezy, slightly cloudy spring day and I noticed someone that looked like me launching balls over the right field wall. I thought it was me, but I was watching this little dude rake!
After the little giant strode out of the cage he says "what's up D," gives me dap and a bro hug and we began to chat like he knew me.
My first thought after seeing the pop in his bat was, "this @#$#@ could be a problem!" He did ultimately prove to be problematic by making me expendable. He just exuded confidence and charm with a Hollywood smile, not to mention he was just so darn likable.
Let's be honest, the Phils without Jimmy Rollins would be like having a cerulean blue Phillie Phanatic. We would probably get used to it, but it somehow just wouldn't be right.
Jimmy has been a cornerstone player and key cog in the construction of a perennial championship-contending squad. He has extraordinary, chameleon-like abilities that allow him to leadoff, bat third, steal bases, play Gold Glove defense, drop down a bunt or hit a bomb. You name it and J-Roll can do it.
I've respected the MVP, All-Star, video star (Google it) since day one (circa 2000), but my respect for him has grown exponentially over the years. You gotta respect the little guy who plays beyond his stature. His size -- or lack thereof -- has never been an issue or topic of conversation. He is and has grown into the type of player I imagined myself being.
I'm proud to call Jimmy Rollins my favorite Phillie!
By the way, who was the bum that preceded Rollins at shortstop???