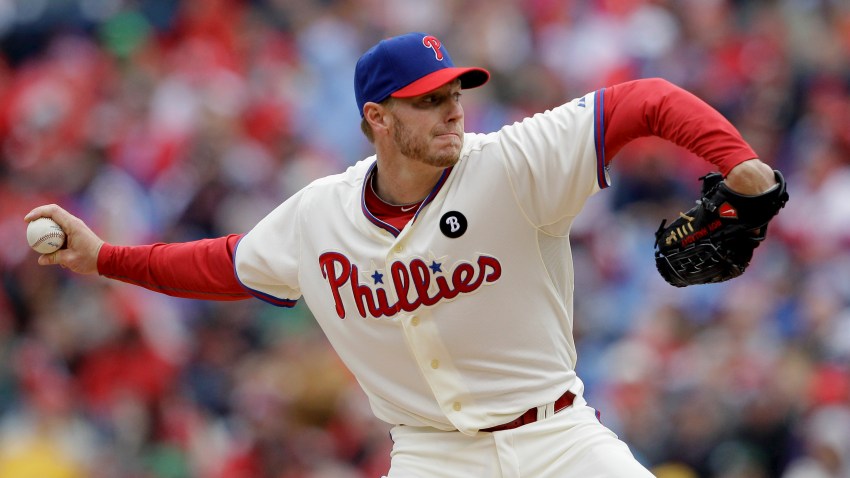 With the Phillies about a third of the way through the 2011 season Philthy Stuff will look back at our favorite moments from a memorable season so far.
---
In a season that's been teeming with come-from-behind wins, dazzling pitching performances, and more ups and downs than a roller coaster, it'd be really easy to make my favorite moment be one of the ones that happened in between the white lines.
But for me, my favorite moment happened off the field -- and before a pitch was even thrown.
Opening Day 2011.
It was a cold day. Rainy, and bitterly cold. It was April, but it could have easily passed for November, as the blustery morning air mixed with the cold rain to form inch-deep puddles that made it tough to enjoy a grilled hamburger in a parking lot at ten in the morning. It was the perfect April Fool's joke: Tailgating in the cold rain, with wet socks and chattering teeth.

But somehow, that didn't matter, because baseball was here. Finally!

For a lot of people, the space in between the last pitch of one season and the first of the next can be almost unbearable. It doesn't matter if you hoisted the Commissioner's Trophy the year before, or if you were one of the 29 also-rans, the five month gap between seasons -- which just so happens to coincide with some of the most miserable weather of the year -- is torturous.
The season was made even busier tthanks to anticipation of Cliff Lee's first start and the vaunted expectations of The Four Aces, which gave Philadelphians more reason to look forward to baseball in 2011 more than any year prior. At least, in my lifetime.
While the rain poured and bodies shivered underneath tents, hovering around heaters and grills to stave off the cold, the masses waited with anticipation, clutching tickets and counting the minutes until they eventually began their trek into the park, just in time to see the 2011 squad get announced to so much fanfare.
Baseball season had finally arrived.
And despite the cold and rain and overall miserable playing conditions, the day was just about perfect. Roy Halladay kicked off the season, the Phillies rallied to win it in the ninth, and I got to spend a day at Citizens Bank Park with 45,000 of my closest friends.

It doesn't get much better that that.