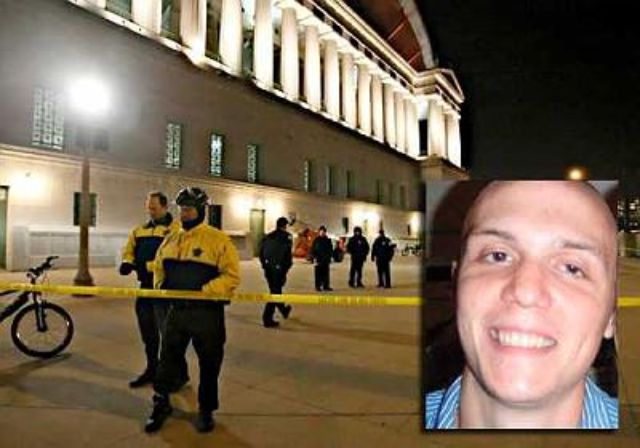 A Chicago Bears fan fell to his death Sunday afternoon during the Bears-Eagles game.
Stewart Haverty, 23,died after falling 35 feet from a balcony on the west side of the stadium, between gates 19 and 21. Friends of Haverty believe he may have jumped over a railing to smoke a cigarette behind one of Soldier Field's columns when he fell, according to the Chicago Sun-Times.
"It's not easy to get over that," said Luca Serra, Director of Sponsorship and Media at Soldier Field. "There's a substantial barricade involved up there to prevent that kind of incident."
Chicago firefighters used a ladder and basket to get Haverty down. Doctors pronounced him dead at Northwestern Memorial Hospital Sunday evening.
Haverty graduated from Woodstock High School in 2006. He was a student at McHenry County College.
Police at the scene believed his death was an accident.
An autopsy is scheduled for Monday.