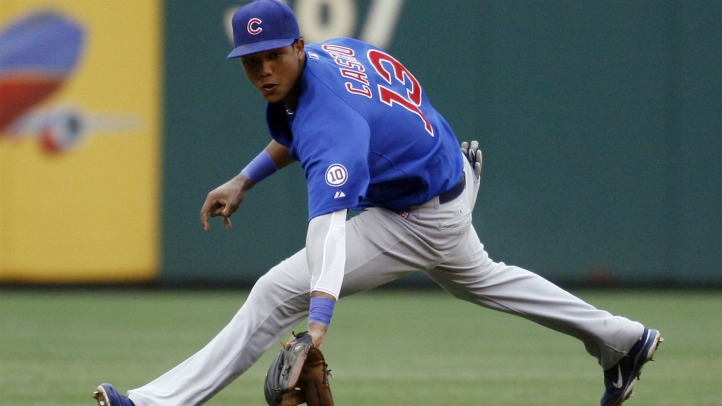 If you were hoping the Phillies might use baseball's trade deadline to sure up their deficiencies and push more chips to the center of the table for this year's title run, you may very well be mistaken. FOX's Ken Rosenthal suggests that there are limits to the team's largesse:
From the moment (GM Ruben) Amaro signed Lee to a five-year, $120 million contract, he made it clear that the investment would deprive the Phillies of payroll flexibility going forward.

If that is true, the Phillies will not get the Athletics' Josh Willingham, the Padres' Ryan Ludwick or any of the other right-handed hitting outfielders who might become available…

The Phillies are one of nine teams not currently in compliance with baseball's debt-service rule, according to a recent published report. The precise impact of that issue is not known, but the team already was over-budget with its $173 million payroll - dangerously close to the $178 million luxury-tax threshold.
There are two points to be made out of this report. The first is that it's not exactly a tragedy if the Phillies aren't able to plug the hole in their lineup left by Jayson Werth's departure. They still have the best record in baseball. They still have by far the best rotation in baseball, which is usually the greatest indicator of post-season success. And while there have been some notable in-season trades that were instrumental in the winning of a championship (see Nomar Garciaparra being traded away by Boston in 2004), that's not always a given. Usually, your future post-season hero is someone you already have in the fold that you never saw coming, like Cody Ross last year with the Giants. Just because the Phillies aren't "perfect" doesn't mean they aren't still very, very good.

The other thing to note is that the Phillies still maintain a certain ceiling when it comes to paying for a roster. Sometimes, a team will make a big move like the Phils did for Lee and you get into the mindset that they can spend anything on anyone, that they've gotten to the point where the Yankees are now, where success and growth are so constant that spending limits become nonexistent. But that's not true of the Phillies just yet. They're not quite the Yankees, and I'm betting you find that somewhat reassuring.