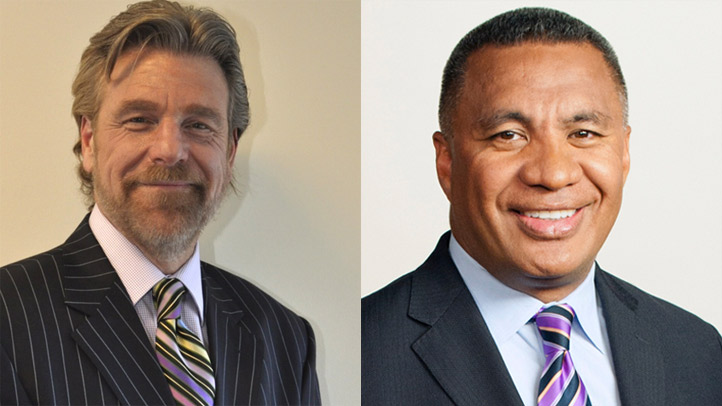 Those who bet against the Eagles covering the spread Sunday night weren't the only ones less than pleased with Damaris Johnson's 98-yard punt return touchdown in the closing minutes of Birds' 38-33 loss to the Cowboys. NBC10's own Vai Sikahema chimed in on the new Eagles record, which just so happened to break the previous one he himself set.
Vai set the previous team record for longest punt-return touchdown back on Nov. 22, 1992, with an 87-yard punt return against the New York Giants. He tweeted the following after watching Johnson's record return.
The always opinionated and former NBC10 sportscaster Howard Eskin took exception to Vai's tweet.
Just to let his followers know that there were no hard feelings however, Vai posted a follow up tweet shortly after:
Vai also responded to Eskin's tweet.
Never one to back down, Eskin responded:
The Twitter exchange between the two former co-workers sparked plenty of debate from followers, with some telling Howard to lighten up while others agreed with his criticism.
While Johnson may have the new record, we still like Vai's punt return a bit better, if only for the impressive flurry of fists he unleashed on the Giants goal post after he scored.