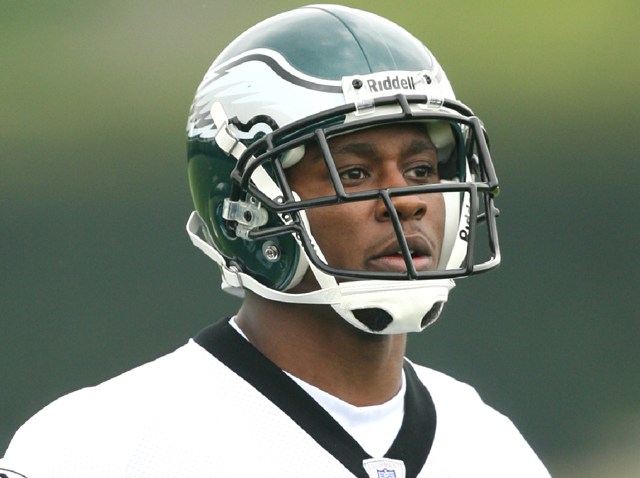 Ellis Hobbs won't need to talk himself up Friday night when he faces off against the Bengals vaunted receiving crops.
That's because Terrell Owens and Chad Ochocinco will be on the other side of the ball.
"They'll do it for you," he said with a laugh.
The Eagles cornerback likes to play with a chip on his shoulder -- something that Hobbs attributes to his size and experience in the NFL.
"You gotta have that dog in you," said the 5-foot-9, 195-pounder. "I think that when that flame burns inside and you're your worst critic and you're always on yourself -- I think that's when you really become the player you want to be. You can't run from yourself -- you know the truth."
Well that "dog" will be tested against 6-foot-1 Ochocinco and 6-foot-3 T.O. in the Eagles second preseason test.
But the 27-year-old DB feels that he has even more to prove this season after a disappointing injury plagued first season in Philly where he only played in eight games:
"Especially at the corner position no on cares, no one cares at the end of the day that you slipped, no cares that you're having a bad day or that something's going on in your personal life. This league is about making plays and making plays right now."

"This is your job -- jobs on the line all day everyday. I want to take all the room out for my mistakes."

"I want to make sure that at the end of the day that I did everything I could to help this team win and to help myself be successful."
Well how far Hobbs has come back from having his neck surgically repaired will constantly be tested and for Hobbs it's personal.
"I try to make everything and everybody else around me negative -- in my mind telling how people are talking about me, what people say about me, how they fell about me. It might not necessarily be true."
Hobbs might have an everyone's-against-me attitude but he credits his work ethic for his success:
"I go out there and understand that my technique along with my physical capabilities will bring me through."

"When you stop learning the game it's time to give it up I like to consider myself in always in second place chasing first. But I gotta understand that there's somebody in third looking just at me the same way I'm looking at first place."