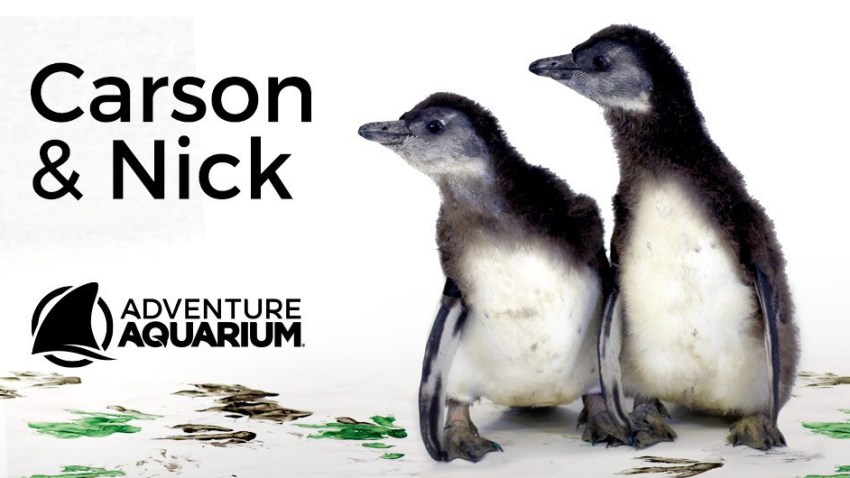 It's only been one week since the Eagles' historic Super Bowl LII win, but they're already responsible for two triumphant twins of the avian sort.
African Penguin chick brothers, Carson and Nick, made their debut at Camden's Adventure Aquarium on Tuesday. The brothers, born in December, are named after the Eagles' champion quarterbacks, Carson Wentz and Nick Foles. The Penguin twins were introduced with their two female siblings, Taki and Tatu.
"During our recent breeding seasons, we've been fortunate to have many chicks hatch but they were all females," said Michele Pagel, Curator for Birds and Mammals at Adventure Aquarium. "When these two hatched, we found out their genders were male after a DNA test. Once the Eagles were Super Bowl bound we knew we had to honor the team in some way and this seemed like a perfect opportunity given that they're brothers."
Philadelphia Eagles
Complete coverage of the Philadelphia Eagles and their NFL rivals from NBC Sports Philadelphia.
All four chicks will remain behind the scenes at the Aquarium, for now, to allow them time to grow larger in size as well as develop their waterproof plumage before eventually being introduced to the colony in recently renovated Penguin Island exhibit, which is set to reopen this spring.