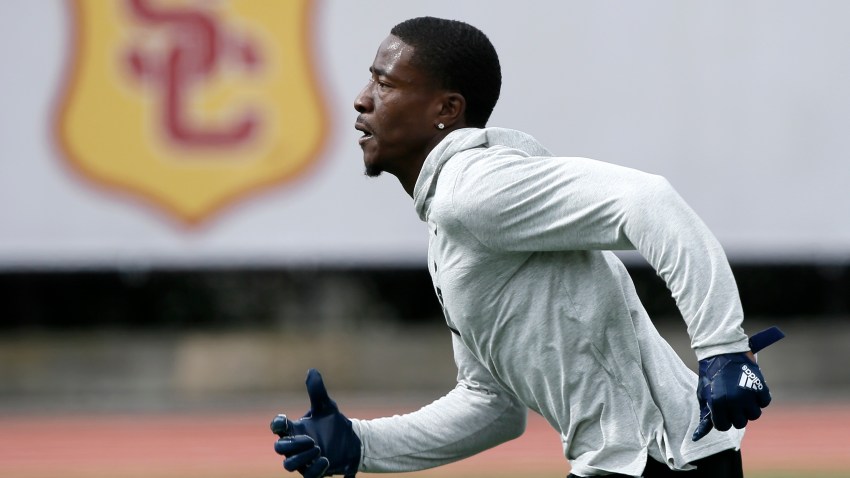 The Eagles on Tuesday re-signed rookie cornerback Ajene Harris from USC to their practice squad.
The reason?
The Falcons signed cornerback D.J. Wright off the Eagles practice squad.
Philadelphia Eagles
Complete coverage of the Philadelphia Eagles and their NFL rivals from NBC Sports Philadelphia.
And guess why the Falcons had a roster spot? They put Johnathan Cyprien on Injured Reserve.
You'll remember the Eagles traded Cyprien to the Falcons on Sept. 30 for linebacker Duke Riley. Cyprien played just one game for the Falcons before his latest trip to IR. Riley played 22 special teams snaps against the Jets in his Eagles debut. It looks like the Eagles will win that trade.
Anyway, this is a reminder that for teams, players on the practice squad are not safe. Any team can sign them away to their active roster at any time. Now, if the Eagles really wanted to prevent Wright from leaving, they could have tried to find a 53-man roster spot for him, but they didn't.
This is the second stint on the practice squad for Harris this season. The rookie from USC was on a tryout at rookie minicamp and wasn't signed until training camp was already underway. He impressed the Eagles enough to stick around.
Since there has been plenty of practice squad movement early this season, here's an updated look at who the Eagles have on their 10-man squad:
WR Robert Davis
WR Marcus Green
CB Ajene Harris
DT Bruce Hector
QB Kyle Lauletta
OG Sua Opeta
TE Josh Perkins
RB Boston Scott
LB Alex Singleton
WR Greg Ward
Copyright C