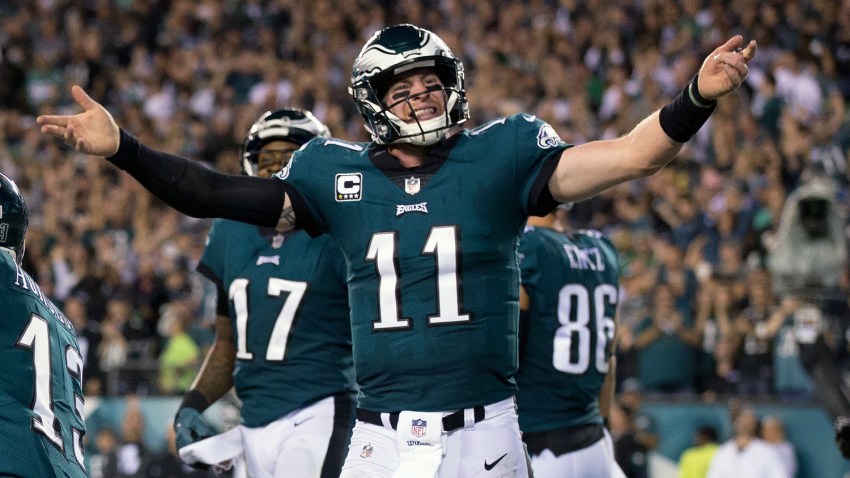 On this edition of Eagle Eye, Dave Zangaro and Barrett Brooks react to Carson Wentz's return. What should expectations be for his debut against the Colts?
How should the Eagles solve their lack of depth issue at wide receiver?
Also, what would Barrett do if a teammate retired at halftime like Bills cornerback Vontae Davis did?
Philadelphia Eagles
Complete coverage of the Philadelphia Eagles and their NFL rivals from NBC Sports Philadelphia.
1:00 - Carson Wentz is back! Why this changes everything for the Eagles.
5:30 - Wentz's return shadows the loss in Tampa.
8:00 - Realistic expectations for Wentz.
11:00 - How a long-term injury can help a player.
15:45 - Who is Wentz throwing to against the Colts?
18:00 - Eagles have some depth issues on the offensive line.
22:30 - Vontae Davis retires at halftime.
Subscribe and rate Eagle Eye:
Apple Podcasts / Google Play / Stitcher / Spotify / Art19
Copyright CSNPhily