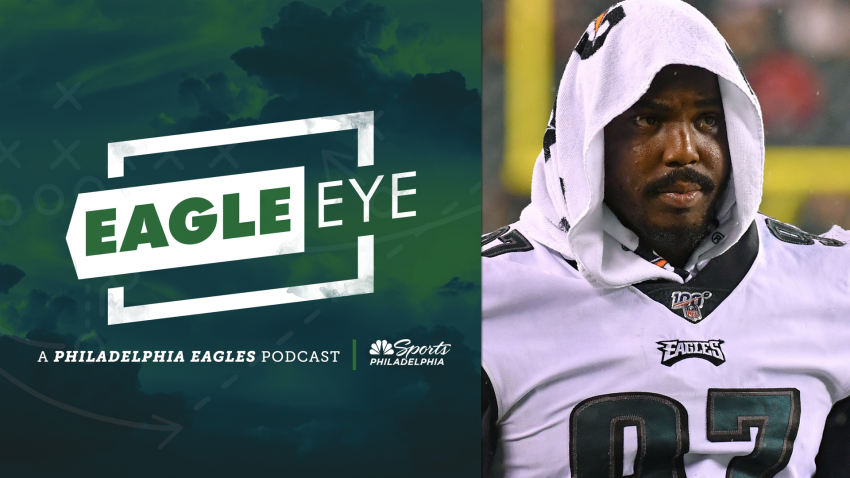 On the latest Eagle Eye podcast, Reuben Frank and Dave Zangaro are joined by Ray Didinger to figure out just how much the Eagles will miss Malik Jackson.
The guys also look at Miles Sanders' first game and why no one should worry. They also pick their favorite and least favorite stadiums and get start to look ahead to the Falcons.
Plus, Roob and Dave came away impressed by Carson Wentz's ability to shine outside the pocket.
Philadelphia Eagles
Complete coverage of the Philadelphia Eagles and their NFL rivals from NBC Sports Philadelphia.
• Malik Jackson is reportedly out for the year
• Ray Didinger gives his impressions of Sanders
• Our favorite and least favorite stadiums
• An early look at matchup vs. Atlanta
• Carson shines outside the pocket
• Dave gloats way too early about his bold prediction
Click here to download the MyTeams App by NBC Sports! Receive comprehensive coverage of your teams and stream the Flyers, Sixers and Phillies games easily on your device.
More on the Eagles
Copyright CSNPhily