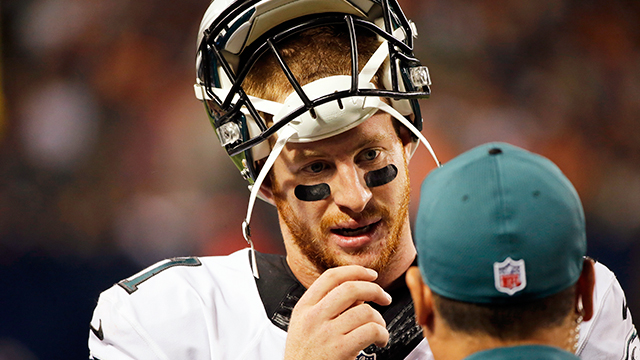 The holidays are a time for giving, and Eagles rookie quarterback Carson Wentz decided to buy his offensive linemen personalized shotguns with their numbers engraved on each gun.
In response, CeaseFirePa, a gun violence prevention organization, will send a gift of its own to the Eagles' offensive line.
Philadelphia Eagles
Complete coverage of the Philadelphia Eagles and their NFL rivals from NBC Sports Philadelphia.
CeaseFirePa said Wednesday night it will be sending gun locks to the linemen who will receive the shotguns, citing easy access to guns in Pennsylvania and people getting guns "without taking safety training courses or learning how to store their guns safely."
"Our staff's immediate reaction to the news about Wentz's gifts to his teammates was to ensure that the gifts were used safely and responsibly," CeaseFirePa executive director Shira Goodman said in a statement.
Copyright CSNPhily