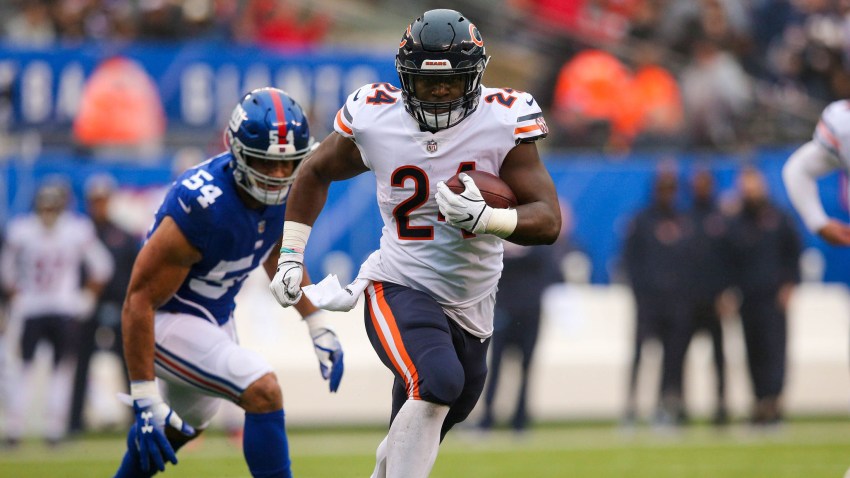 On Thursday night, the Eagles traded for Chicago Bears running back Jordan Howard (see story) and one fan base is ecstatic and the other is upset. Let's dig into the mentions.
The Eagles tweeted out the news and it has been met with pure joy.
Philadelphia Eagles
Complete coverage of the Philadelphia Eagles and their NFL rivals from NBC Sports Philadelphia.
pic.twitter.com/Q2fie7VwPa— Actually Jason Kelce (@moviesontherox) March 29, 2019
HOWIE ROSEMAN IS THE MAN!!!— FlyEaglesFly (@steven5417) March 29, 2019
Howie "highway Robbin" Roseman! pic.twitter.com/Oaipr46u05— Bob McManus (@8o8DiGi) March 29, 2019
The Bears on the other hand, their fans aren't so thrilled with the news.
pic.twitter.com/G3fYLMUivc— Andrew West (@awest721) March 29, 2019
My heart is broken. Thank You Jordan for carrying us in the bad times— thank you jordan howard (@hijosephcastro) March 29, 2019
pic.twitter.com/AyWjDgbNtQ— Donovan Hargis (@HargisDonovan) March 29, 2019
The Bears are getting, as we say in the business, ratioed. Sometimes you can tell how people are responding to something by the ratio of replies to retweets and favorites. For instance, the Eagles tweet has a very low ratio of replies. As you can see from the bottom three numbers on the photo below.
On the other hand, the Bears have a very high ratio of replies to retweets and likes on the bottom of the photo. That's bad news for the Bears.
The Bears had to make a decision on Howard, who is entering the final year on his rookie contract and they must have figured the return made sense given their current running back situation. However, Bears fans just see a fan favorite headed to the team that doinked them out of the playoffs last year.
For the Eagles, the legend of Howie Roseman grows.
WHEELIN AND DEALIN #Howieszn pic.twitter.com/CqB3yrGrTx— Brandon Brooks (@bbrooks_79) March 29, 2019
Click here to download the MyTeams App by NBC Sports! Receive comprehensive coverage of your teams and stream the Flyers, Sixers and Phillies games easily on your device.
More on the Eagles
Copyright CSNPhily