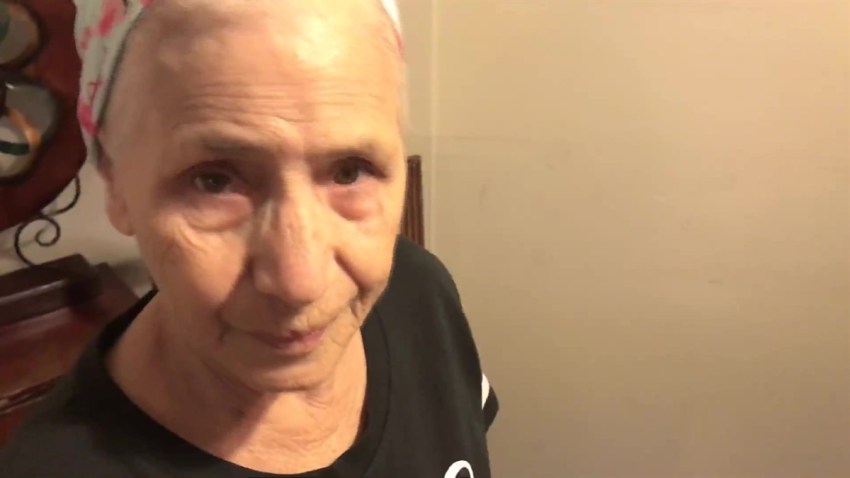 The 2017 NFL draft is in the Eagles' backyard.
They'll be picking in the middle of the first round (thanks, again, Sammy Sleeves) at either No. 14 or 15. The team's most pressing needs are weapons for young quarterback Carson Wentz and help in a weak secondary that lacks depth.
Philadelphia Eagles
Complete coverage of the Philadelphia Eagles and their NFL rivals from NBC Sports Philadelphia.
With a whole bunch of early mock drafts in the books, we take a look at what the pundits are saying about what the Eagles might do come late April.
Mel Kiper, ESPN - Mike Williams, WR, Clemson
We start with the original draft guru in Kiper. He tabs Williams, a prototypical outside receiver with strong hands and tremendous ball skills. Williams finished his redshirt junior year with 98 catches for 1,361 yards and 11 touchdowns. He capped off his impressive college career with an eight-catch, 94-yard performance in a National Championship win over Alabama.
Kiper's take: "Wide receiver has been a position of frustration for the Eagles, and it's imperative they add at least one more reliable pass-catcher next year, or they risk slowing the development of Carson Wentz. This is a spot where the Eagles could be considering another position (tackle comes to mind), but the value isn't there in some cases, and with Williams it definitely is. He's a great, big target for Wentz to work with."
Analysis: I'm sure no Eagles fans will argue this pick. In Kiper's mock, Williams is the first receiver off the board at No. 15. Williams isn't the most explosive receiver, but he consistently makes contested catches and wins with his size and strength. Between the two, I prefer Western Michigan's Corey Davis (Kiper has him going to Tampa Bay at No. 19), but an upgrade at the receiver position is definitely a positive.
Todd McShay, ESPN - Teez Tabor, CB, Florida
Tabor has all the swagger and ball skills you look for in a corner. He does take chances. He's not quite an Asante Samuel-type risk taker, but he will occasionally take the cheese and get beat deep. He finished his career at Florida with nine interceptions.
McShay's take: "Tabor needs to cut down on the number of big plays he allows, but he has some of the best ball skills among cornerbacks in this draft class, with nine interceptions and 28 pass breakups in his past three seasons. He shows natural anticipation, if not the most consistent technique. Wide receivers Corey Davis or Mike Williams could also be in play if they slip this far."
Analysis: There's a lot to like with Tabor and he does seem like a great fit for Jim Schwartz and the style of player he likes. With that said, if the Eagles go corner, they should take Washington's Sidney Jones. Jones is the most consistent corner in this draft and would be a piece that helps the Eagles solidify their secondary.
Daniel Jeremiah, NFL.com - Sidney Jones, CB, Washington
Speaking of Jones, Jeremiah agrees with me and has the Eagles taking the wiry corner in the first round. Jones flashed his ball skills a little bit at Washington, but for the most part wasn't targeted. He shut down the left side of the field a la Richard Sherman.
Jeremiah's take: "The Eagles are desperate for cornerback help; Jones is very polished and consistent on tape."
Analysis: Jeremiah is spot on with his analysis. I saw the same thing when I watched Jones. He's fluid in his movements and has the best technique of any corner this draft.
Josh Norris - Rotoworld.com - Dalvin Cook, RB, Florida State
Cook is the most complete running back in this draft. He ran for 1,765 yards and 19 touchdowns in 2016. He also caught 33 passes for 488 yards. He's not just a bell cow back. Cook is a big play threat, averaging 6.5 yards a carry and accounting for 48 total touchdowns in his college career.
Norris' take: "I love Dalvin Cook's game. The Eagles' offense can shift with any "type" of running back. They showed that in 2016. Cook is a big play threat who also wins after contact."
Analysis: Cook could be an extremely special player at the next level. If you're going strictly by the "best player available" strategy, Cook makes sense. He does also fit a need at running back. Cook's off-the-field incidents and injury history (two shoulder surgeries while at FSU) scare me a little bit. Again, Cook likely makes the Eagles better, but he's not the safest bet for a team that has recently swung and missed often in the first round.
Walter Cherepinsky, WalterFootball.com - Corey Davis, WR, Western Michigan
Last but not least, Davis is the most polished route runner in this draft. He's maybe the most polished route runner in any draft ever. He broke all sorts of records, finishing his collegiate career with 331 catches, 5,278 yards and 52 touchdowns.
Cherepinsky's take: "As you can see in the scouting report, the Corey Davis comparison is Demaryius Thomas, except he has better hands. Philadelphia fans will be happy about that after watching Nelson Agholor and the other wideouts drop countless passes over the past couple of years."
Analysis: Davis was my draft crush for most of the college football season. He's the total package. The comparison to Thomas is pretty fair. Thomas may be a little better down the field, but Davis is the more consistent player. If the Eagles give Wentz Davis, that could go a long way for his development.
Copyright CSNPhily