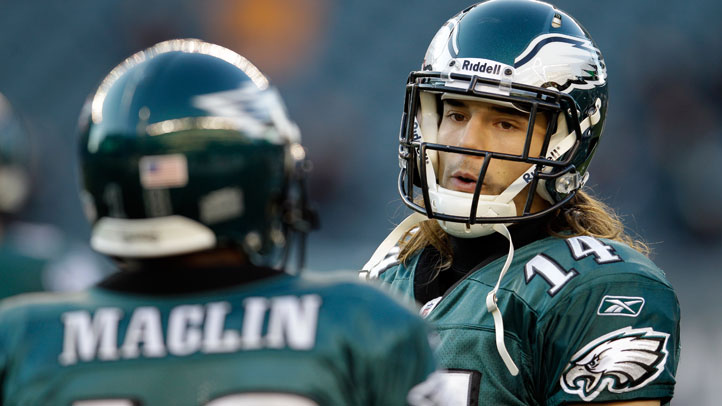 Eagles Wide Receiver Riley Cooper is out -- he broke his left collarbone at camp on Saturday.
It was the first day of contact.
Howard Eskin says Cooper is probably out one to two months. He got hurt during a passing drill.
"Cooper went down awkwardly on an attempted long catch and defender Curtis Marsh fell on him. Cooper stayed down, then left practice. Afterward the Eagles announced he had suffered a broken left collarbone."