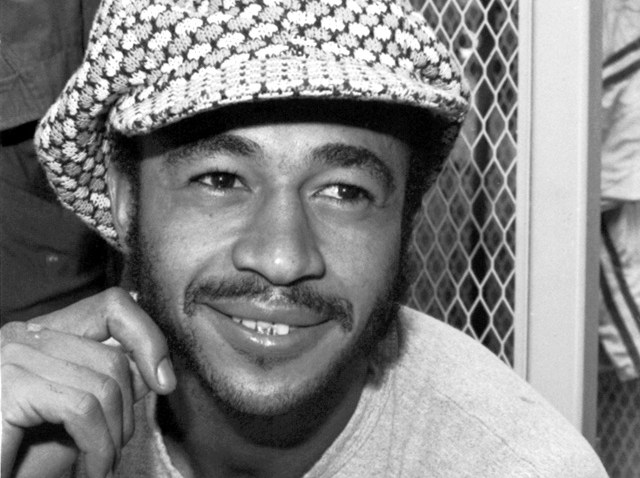 A Pennsylvania woman should get the NFL pension of former Philadelphia Eagle running back Tom Sullivan because he never divorced her before marrying again, a federal judge has ruled.
The other woman, who lives in South Carolina and bore a child with Sullivan during their 16-year marriage, is no longer entitled to the $2,700-a-month spousal benefit, the judge said. He found that marriage was void under South Carolina's bigamy law.
The NFL must now send the pension payments to Lavona Hill, of Folcroft, whose 1979 marriage to Sullivan was never dissolved when they went their separate ways in 1983.
"In our society, if marriage is going to mean anything, you have to have a beginning point and an end point," said Hill's lawyer, David Sherman. "You can't run to another jurisdiction or state without properly taking care of your business."
The Delaware County Daily Times first reported Thursday on the ruling, which was released earlier this month.
Sullivan was married three times. He had been married and divorced before he and Hill wed in Baltimore on March 15, 1979, U.S. District Judge Berle Schiller found. Hill didn't know about his first marriage, and Sherman told The Associated Press that Barbara Sullivan, whom he married in 1986, probably didn't know about his second marriage.
"When they first told me that he had been married before, I went berserk," Barbara Sullivan, 57, told The Associated Press. "I don't believe there was a marriage."
She questioned his signature on the Maryland marriage license and asked why neither family nor close friends knew about it.
Both she and his parents did know about his brief first marriage during college, she said.
Sullivan, 52, died in 2002 following a car crash in Florida.
"We believe she's an honest victim to the shenanigans ... of Mr. Sullivan," Sherman said.
Originally from Jacksonville, Fla., he was the second black football player at the University of Miami.
In his seven-year NFL career, he rushed for 3,142 yards and scored 17 TDs. He played for the Eagles from 1972 to 1977 and ranks ninth on the franchise's all-time rushing list, just ahead of Donovan McNabb. He also led the NFL with 11 rushing TDs in 1974.
He later played a season for the Cleveland Browns but, in keeping with players from his day, never earned big money, Sherman said.
During his time with Hill, Sullivan struggled with drug and alcohol abuse, a factor in their split, according to Hill's testimony at an October bench trial in Philadelphia.
Hill never remarried and therefore never sought a divorce. She received no support from Sullivan and had no contact with him after the mid-1980s, Sherman said. She later had a son, and worked a series of odd jobs.
Hill's son learned of the former player's death from news reports, prompting Hill to seek Social Security benefits. That office suggested she inquire about a league pension, which she did in late 2006. The league had long been sending the checks to Barbara Sullivan, listed by Sullivan as his spouse.
The NFL pension plan asked the court to determine the proper beneficiary, and began escrowing the payments in 2007.
At trial, Barbara Sullivan's lawyer asked the judge to assume her husband had tried to locate Hill in the mid-1980s to seek a divorce. But there was no such evidence, according to Schiller, who noted that Hill could have easily been found living with her family near Philadelphia.
Barbara Sullivan can appeal the decision. Calls to her lawyer and a possible number for her in South Carolina were not immediately returned.
Hill, who had sued the pension fund, can now sue Barbara Sullivan for repayment of the $193,000 in benefits she received over the years, if there are significant assets to recover, Sherman said. The other side suggested the money had been earmarked for college funds for the couple's child, he said.
Sherman sympathizes with Barbara Sullivan but said the case proves that spouses, particularly wealthy ones, cannot simply abandon families and start anew.
"The court stayed strong on the principle that you can't have a bigamy relationship," Sherman said. "That's the sacred principle. You can't have people worried about whether they're married or not."