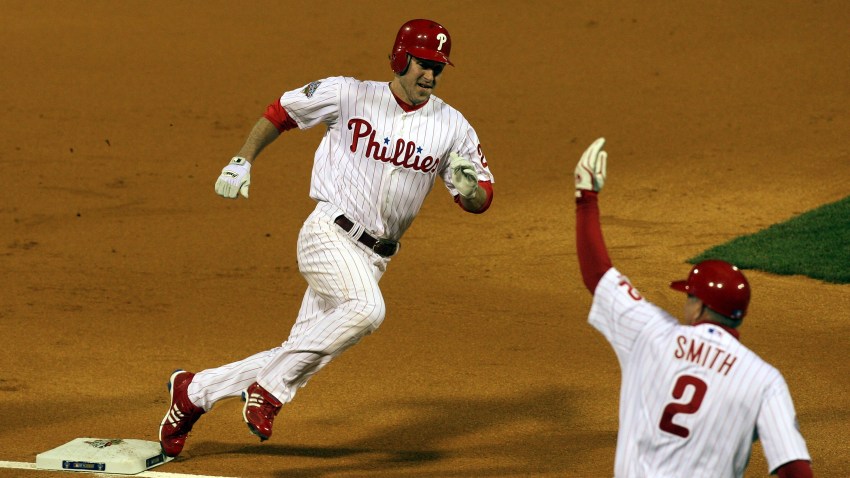 Just when you start to think that the Eagles are done making free agent moves, they go out and get former Giants Pro Bowl wide receiver Steve Smith. It was an addition that was as confusing as it was surprising.
Andy Reid's public explanation was predictably simple:
"Like I've said many times before, Howie Roseman and I are always keeping our eyes open for good football players and players that we think can help our football team win, and Steve Smith certainly fits that category. He's a Pro Bowl-quality receiver that we will work into our offense as soon as he is ready to go. We feel very good about our current group of receivers, and Steve adds another dimension to that position. He's played very well against us in the past few years and we're happy to have him on board."
I don't think Reid was lying, per se. All of the above is true. But I find it hard to believe that the move had nothing to do with Jeremy Maclin's mysterious injury.
In the abstract it's nice to add a player of Smith's caliber at the low price of $2 million, especially from your division rival. But his microfracture surgery seems to have scared off most other teams, including the Giants. There's no reason to take on that risk if you're confident all the pieces from one of the best wide receiver groups in the NFL last year will return. DeSean Jackson, Maclin, and Jason Avant crowd out any need for another starting-caliber wideout.
Again, unless you're worried that they won't all be ready to play this season. If Maclin can't play, suddenly you have a concussion-prone star, a good slot receiver, and nothing but potential and promise. Riley Cooper hasn't shown that he can start in the NFL. Neither has Chad Hall or Sinorice Moss. No one wants to count on them making a big leap.
To me, signing Smith reeks a little bit of desperation. Obviously the contract isn't particularly expensive, and thus the risk isn't too great. But when a guy of Smith's talent can be bought at such a low price and his former squad chooses not to match it, you have to wonder if the beachfront property you just purchased really exists.
The Eagles are saying on background that they hope Smith won't have to miss any games. Hopefully that's true for Maclin as well, and Smith ends up being just a shrewd insurance policy. But let's just say I'm less optimistic about that likelihood than I was before.