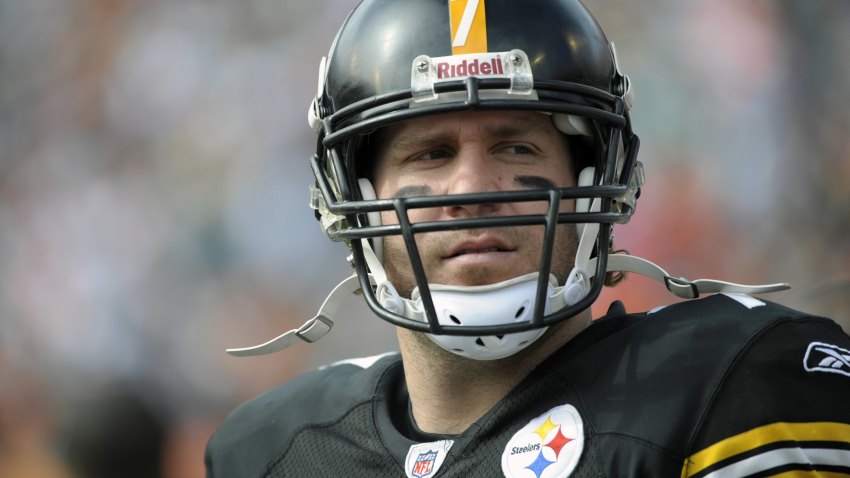 It's almost a clean sweep as 80 percent of our NFL-picking "experts" have Pittsburgh pulling the Steel Curtain over the Eagles Sunday.
The annual election year showdown that someone, somewhere will certainly once again dubbed, "Battleground Pennsylvania," features teams that have switched traditional roles as the Eagles have used tight defense and underwhelming offense to a 3-1 record while the traditionally defensively fueled Steelers have relied on big numbers from Big Ben Roethlisberger and shoddy defense to struggle to a 1-2 record.
Of course that was without star defenders James Harrison and Troy Polamalu on the field.
"Steelers getting all key players back healthy, coming off a bye week," said NBC sports reporter John Clark. "They need this win more than the Eagles. They do not want to go to 1-3. They are the more desperate team.
"The Steelers have such a home field advantage in Pittsburgh, home of the best home winning percentage in the NFL since 1970. Since Heinz Field opened 11 years ago, 22 NFC teams have gone into Heinz, only 2 have won. Steelers win 27-21."
NBC10 reported Tim Furlong agrees with John on the Heinz Field factor.
"Eagles lose 20-14 after a major letdown game in a hostile environment. They get behind early and abandon Shady (McCoy) and the run."
Sales guy Corey is more worried how Michael Vick does than the Eagles running back.
"It should be a very strong defensive effort by each team, with Vick unfortunately unable to get much going in the air, and Shady the only offensive bright spot on the ground. Expect a close and sloppy game, Steelers 20, Eagles 17."
The Steelers being rested and having no players expected to miss the game with injuries gives them a leg up over the Birds.
"Steelers coming off a bye week, Eagles off an emotional win… Steelers 23, Eagles 20," said sports producer Dean.
This game just seems weird all around, according to Birds Nest blogger Ryan Wilson.
"The Eagles are somehow 3-1, the Steelers are somehow 1-2, and not only is Pittsburgh favored in Vegas, most of the experts like them too. Pittsburgh over Philly, 27-24."
As for those of us backing the Birds, photojournalist Rich see the eagles aggressive pass rush being key to a Birds victory.
"Maybe I'm off the rails, but I see the Eagles defense getting to Big Ben and keeping him on the move. The Steelers offensive line is their weakest point, and even though RB Rashard Mendenhall is expected to play I don't see him being much of a factor this week. So the Birds go in and "steel" a win in Pittsburgh 20-17.
I agree with Rich on the result but disagree on the score. This just isn't the same Steelers team that wreaked havoc around football for the past decade or so. They are relying too heavily on the pass and without a steady run game this has shootout written all over it.
I see the Eagles establishing the tempo early by passing the ball to set up the run. I expect the Birds to jump out to an early lead and not look back as they win 37-24.
Are we all crazy? What do you think will happen Sunday? Share your thoughts in the comments below.