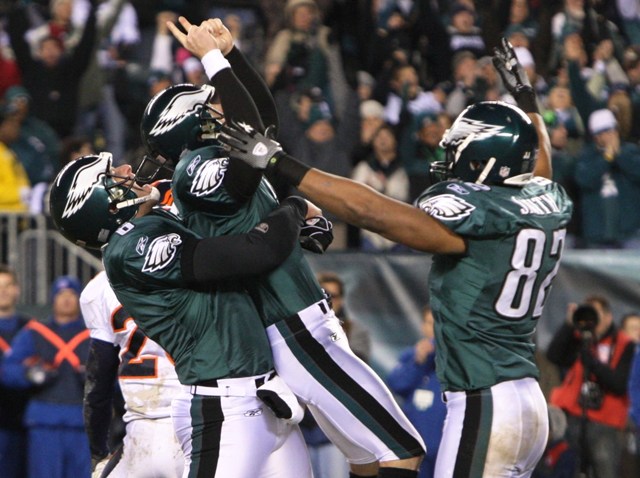 Half a dozen Philadelphia Eagles are headed to sunny South Florida for the 2010 Pro Bowl.

The team announced late Tuesday that six players were tapped for the NFL's annual all-star game.

Kicker David Akers, defensive end Trent Cole, wide receiver/kick receiver DeSean Jackson, tackle Jason Peters, corner back Asante Samuel and fullback Leonard Weaver were chosen.

All those chosen -- except for Jackson -- have taken part in the Pro Bowl before.

The six-player choice will be the team's largest showing at the game since 2004 when they sent 10 players.

The game will kickoff on Sunday, January 31 at Dolphin Stadium near Miami.