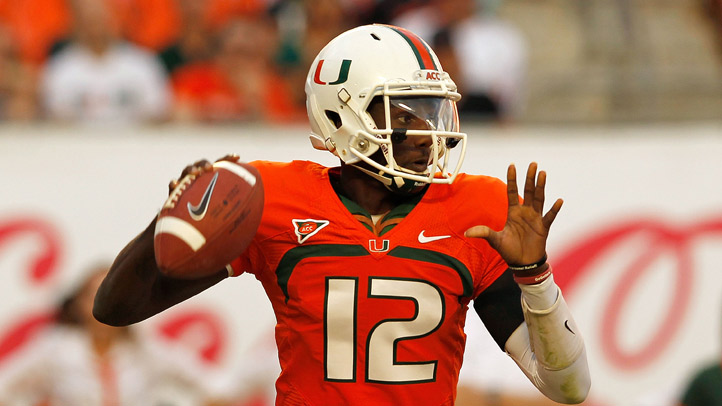 The Philadelphia Eagles are adding a new Quarterback to the roster. Friday the team announced they signed rookie free agent Jacory Harris.
The 6-foot-5, 195-pound Harris was a three-year starter at the University of Miami. During his college career, he threw for 8,826 passing yards, with 70 touchdowns and five rushing scores. He is ranked second in school history in both yards and touchdowns. He was also selected as the team's recipient of the 2011 Offensive Most Outstanding Player award as well as the 2010 Community Service Man of the Year award.
Harris is a native of Miami, Florida and was both an All-American performer and national champion while playing for Miami's Northwestern High School. The team also says he was a high school and college teammate of Eagles offensive guard Brandon Washington.