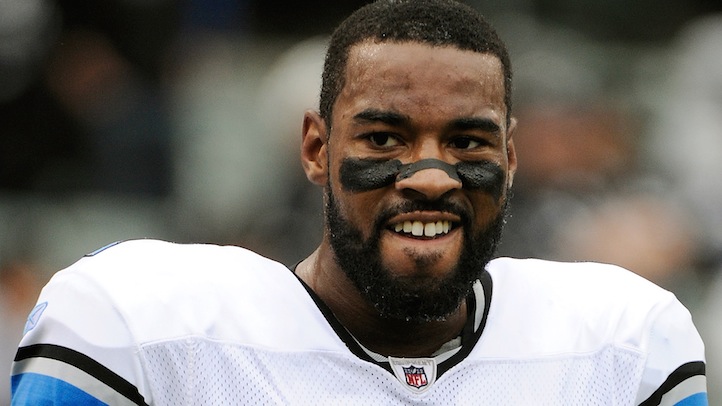 Birds' Nest blogger Brian Solomon wrote about it Tuesday: yes, the Eagles lost to the Steelers but no, it's way too early to panic. Couldn't agree more.
But Solomon also noted that Nnamdi Asomugha, arguably the NFL's best cornerback when the Eagles signed him before the 2011 season, is something much less than that now. "Asomugha continues to show that he's not a bad corner, but certainly a limited one."
Couldn't agree more with that, either.
But here's the problem: unless the Eagles' front seven generates a pass rush -- something that wasn't a major problem until last Sunday in Pittsburgh -- the secondary could be in for a long day against the pass-happy Lions.
ProFootballFocus.com, which breaks down every play of every game, has not only been underwhelmed by Asomugha, but fellow cornerback Dominique Rodgers-Cromartie hasn't done much to inspire confidence when it comes to impact plays.
Through five weeks, the Eagles have the second-highest rated pass coverage unit in the league, yet there has been a noticeable lack of big plays. The cornerback duo of Nnamdi Asomugha and Dominique Rodgers-Cromartie was supposed to be the best tandem in the NFL, but they have just one interception combined since Week 1, and quarterbacks have begun to target Asomugha, who is yet to intercept a pass this year.

Asomugha was thrown at seven times, allowing six receptions -- and he should have been beaten for a touchdown on the one incompletion, but the pass bounced off the receiver's hands. Rodgers-Cromartie also failed to make a play and dropped a potential interception in the end zone that would have prevented points. Aiding the lack of big plays from the secondary is a below average pass rush. The Eagles pride themselves on having a feared defensive line, but they have now gone two games without a sack.
So depending on which teams takes the field Sunday, this could go really well or horribly wrong. The Lions are quietly one of the worst outfits in the league but they still have the ability to hang 40 points on an opponent. This is what happens when you have Matthew Stafford throwing jump balls to Calvin Johnson. A 60-yard touchdown is always a play away.
FootballOutsiders.com pegs Johnson as the league's second-best receiver behind Atlanta's Roddy White, which is confirmed by Johnson's gaudy numbers through four weeks: 29 receptions, 423 yards (14.6 YPC) but just one score. (Again, when you're talking about Megatron, TDs are a matter of when and not if. They're coming, you just hope it's not against the Eagles.)
That said, there is some good news: for all the arm-waving about Asomugha not living up to the $60-million contract he signed 14 months ago, the Eagles' rank seventh against the pass, according to Football Outsiders. And while the secondary is average against No. 1 receivers (13th), they're a Top-10 unit against No. 2 receivers, tight ends and pass-catching running backs.
But as CSNPhilly.com's Geoff Mosher notes, if it was obvious to fans and media that the Steelers weren't afraid to go after Asomugha, that fact wasn't lost on the Lions.