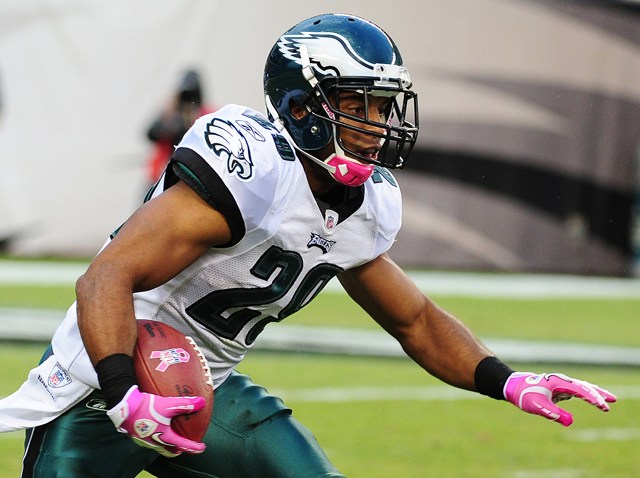 The Eagles secondary was without two regulars Monday night as the Birds faced off against the Redskins in the McNabb Bowl II.
Rookie starting S Nate Allen and veteran CB Ellis Hobbs were out with injuries.
Allen, the player the Eagles selected with the second round pick they received from the Redskins for QB Donovan McNabb, is missing the first game of his career with a neck injury that knocked him out of last week's Colts game.
Dimitri Patterson will get his second start of the season in place of Hobbs while rookie Kurt Coleman -- a seventh-round pick -- steps in to make his first career start at safety.
Joining the defenders on the inactive list were WR Chad Hall, G Reggie Wells, T King Dunlap, TE Garrett Mills, DE Daniel Te'o-Nesheim and third-string QB Mike Kafka.
The big surprise on the inactive list was Mills. His exit means that rookie Clay Harbor will be active for the first time since Week 1.
As for the Redskins the big name on the inactive list was RB Clinton Portis -- who remains shelved with a groin injury. Ryan Torain was going to step into the starting running back role with Portis out but he was battling a hamstring injury that left rookie free agent Keiland Williams as the Skins No. 1 back.
The rest of the Skins not suiting up included CB Kevin Barnes, DT Anthony Bryant, DE Jeremy Jarmon, LB Perry Riley, RB Chad Simpson and G Derrick Dockery while John Beck will serve as the third-string QB.