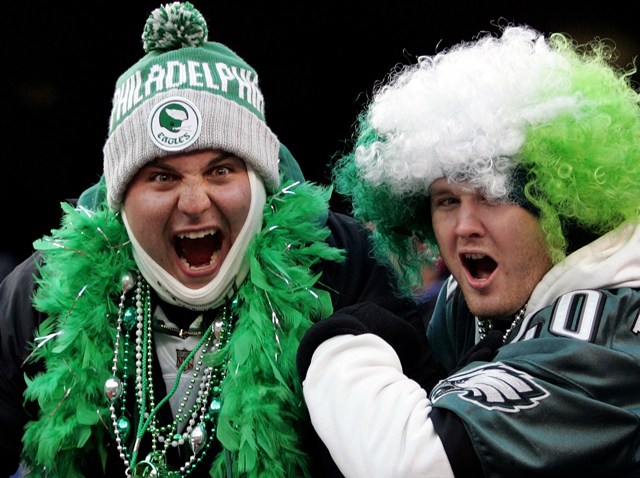 After more than four months we can finally say "Are you ready for some football?"
The NFL's lockout is over and an unprecedented free agent frenzy of signings, trades, contract extensions and more is about to begin.
So what does it mean for your Philadelphia Eagles?
First thing's first: The Eagles should have about 72 hours to negotiate contracts with their own free agents -- guys like LB Stewart Bradley.
Luckily, the Eagles don't need to get under the salary cap -- they are estimated to be around $13 million under the new cap, according to ESPN.com.
They do, however, have to decide what to do with backup QB Kevin Kolb. Do they trade him or keep him as an expensive security blanket if Michael Vick does what Michal Vick does (Vick has only played 16 games in a season once in his career)?
Howard Eskin is reporting that the team will probably trade Kolb to Arizona, and that the Eagles have "interest" in Brett Favre. Chew on that one, Eagles fans. Other potential available players from Nnamdi Asomugha to Plaxico Burress to Albert Haynesworth to Reggie Bush will also be kicked around.
Whatever happens should happen fast because training camp at Lehigh is just days away.