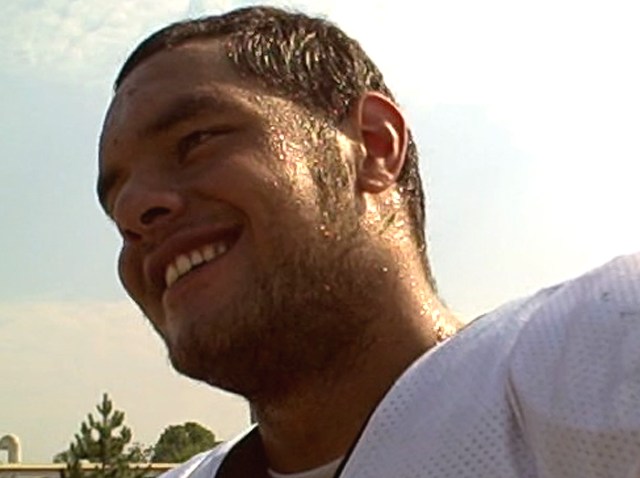 The first Eagles inactive list of the season had few surprises as players at deep positions like linebacker, defensive end and guard were ruled out or Sunday's game against the Packers.
The big disclosure was that none of the Eagles six defensive backs were placed on the list and no offensive skill players (besides the third-string QB) were listed.
Here is the whole list:
LB Jamar Chaney, LB Keenan Clayton, DE Darryl Tapp, DE Daniel Te'o-Nesheim, OG Max Jean-Gilles, OG Reggie Wells, OT Austin Howard and QB Mike Kafka (third quarterback)
Rookies Chaney and Clayton being put on the list means that the Eagles are going with only Moise Fokou and Omar Gaither as the linebacking corps backups. Expect for newly acquired defensive end Antwan Barnes to maybe see some time in the joker role to fill the void.
Barnes also likely jumped ahead of Tapp on the defensive end depth chart making Tapp expendable for this game. And, rookie Te'o-Nesheim will likely be on and off the inactive list as the season goes on.
The big news is that the Eagles kept third-string cornerbacks Dimitri Patterson and Jorrick Calvin both on the active roster. Patterson could easily see time as a fourth d-back in certain situations and Calvin's ability to return kicks could have likely kept both on the active roster.
And none of the Eagles offensive skill players were kept out of uniform.
As for the offensive lineman, the addition of MJG on the list likely means that center Jamaal Jackson really is healthy enough to play the entire game. Should Jackson get hurt Mike McGlynn -- who spent much of last year on the inactive list -- could fill in and Nick Cole could stay at guard.
Wells is new to the Birds so he wasn't likely to play Sunday anyhow. And, Howard is an undrafted rookie who is likely going to land on the inactives list throughout the season as the Eagles try to hold onto him to see if he maybe has a future on the Eagles line.
Here are Green Bay's inactives:
FB Quinn Johnson, OT T.J. Lang, OT Marshall Newhouse, OG Nick McDonald, DE Mike Neal, DE C.J. Wilson, TE Andrew Quarless, and CB Brandon Underwood.