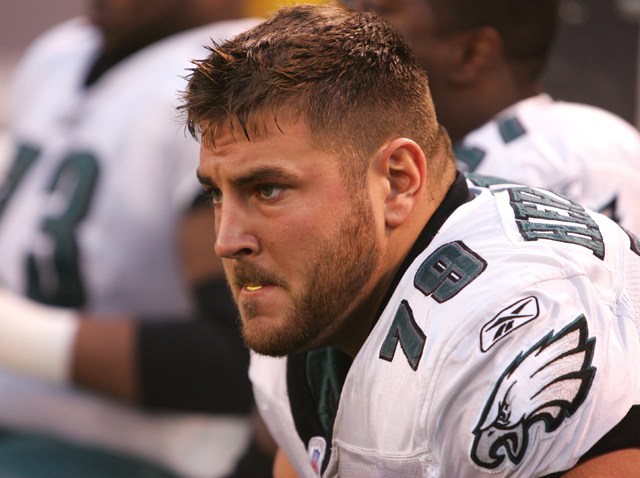 The Eagles offensive line got a boost and a blow Sunday leaving Michael Vick without all his starting lineman in front of him.
Starting guards Todd Herremans and Max Jean-Gilles spent the week leading up to the Eagles wild-card showdown with the Packers battling injuries. By the end of the week, Herremans' calf was OK enough that he was able to practice (albeit limited) but Jean-Gilles' ankle kept him off the practice field.
Well, that injury also kept MJG from Sunday's game while Herremans is set to start on the offensive line. Nick Cole will step in to replace MJG.
On the defensive side of the ball, despite his bold declaration last week that he would be ready to go, Stewart Bradley wasn't able to return from a dislocated elbow that cost him the last three games of the regular season. Rookie Jamar Chaney again steps into the defensive middle for Bradley.
The rest of the Birds inactives weren't surprising: CB Brandon Hughes, S Jamar Adams, DT Jeremy Clark, DE Bobby McCray, T Austin Howard and third-string QB Mike Kafka.
As for the Packers the only big surprises on their inactive list was DE Howard Green who had played in every Green Bay game this season. But, the return of Cullen Jenkins made the veteran lineman expendable.
The rest of the Pack inactives were S Atari Bigby, CB Josh Gordy, LB Frank Zombo, G Evan Dietrich-Smith, G Nick McDonald, FB Korey Hall and third-string QB Graham Harrell.