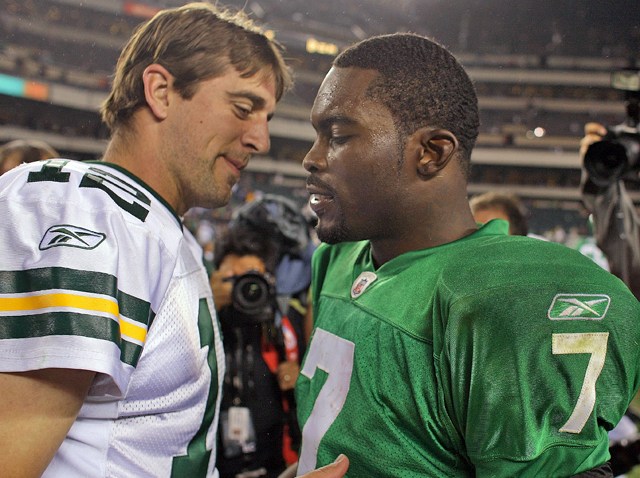 The Eagles opening loss might have stung Philly fans (and a few players) but the game was big hit on TVs across the country.
The Packers 27-20 win over the Birds earned a 16.5 rating and 32 share for Fox Sunday afternoon. That rating was good for the highest rating for the network since Fox started broadcasting the NFL in 1994.
Ratings represent the percentage of all homes with televisions tuned into a program. Shares represent the percentage of all homes with TVs in use at the time, according to the AP.
You would think a lot of those fans would have tuned in to see the always-popular Eagles. But, despite being from one of the smallest markets in sports, Green Bay was likely the bigger TV draw this week. Aaron Rodgers and the Pack were picked by many as a preseason favorite to represent the NFC in the Super Bowl.
A lot of people might have wanted to see what all the hype was about with the Pack. And, some people likely wanted to see an Eagles team full of assumed fantasy studs like DeSean Jackson, Brent Celek and Kevin Kolb would do in their first action. Too bad Kolb didn't last, D-Jax got double-covered and Celek only showed up late.
Also, with the U.S. Open tennis final in a rain delay and no big AFC game on CBS, Fox's main game was the only real show going on for sports fans.
Don't expect as many viewers to watch the 0-1 Eagles take on the 0-1 Lions in Detroit this Sunday at 1.