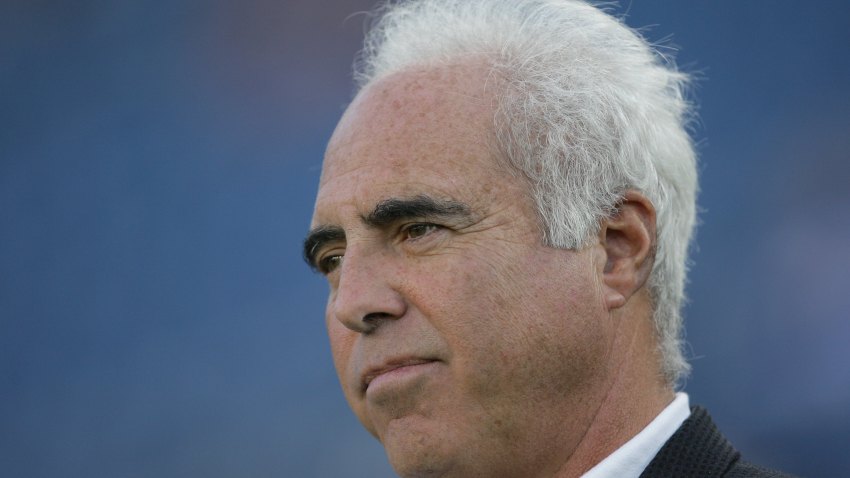 Eagles owner Jeffrey Lurie seemed to speak from the heart and without notes as he addressed the media after the Eagles introduced their newest player -- controversial quarterback Michael Vick.
Lurie, a self-described dog lover, did some serious "soul searching'' regarding Vick especially since the fallen QB was convicted of heinous acts towards animals, he said.
The owner said he met with Vick for hours and is convinced he can become a force in stopping animal cruelty.
"I needed to see a lot of self hatred in order to approve this,'' Lurie said.
But if Vick is not proactive in working with the community and the humane society, then his signing will be a "terrible decision,'' said Lurie.
"There's no third chances and we know that. If it isn't fulfilled the way we expect it to be, then it will be the end,'' Lurie said.
For his part Vick said he was remorseful for his role in dogfighting.
"To this day I have to live with that shame and that embarrassment," he said.
The 29-year-old QB hasn't played in the NFL since 2006. The former Atlanta Falcons star served 18 months of a 23-month sentence in federal prison for his role in a dogfighting ring.
Copyright AP - Associated Press