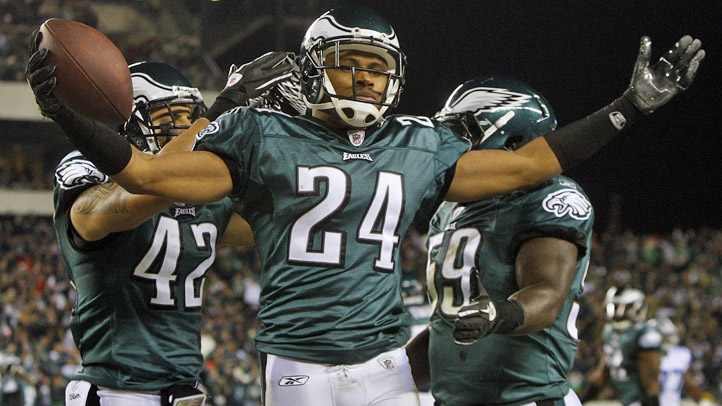 One of the Eagles' (4-6) biggest defensive stars suited up Sunday despite a knee injury while their biggest offensive star sat once again with broken ribs.
DB Nnamdi Asomugha was active while QB Michael Vick was out of action for the second straight week as the Eagles took on Tom Brady and the Patriots at Lincoln Financial Field.
Asomugha was carted off the field Thursday after hyper-extending his knee. But an MRI revealed the injury wasn't as severe as first thought and Nnamdi gave it go against Brady's fearsome pass offense.
Fellow CB Dominique Rodgers-Cromartie was inactive despite trying out his injured ankle Friday at practice. Also inactive on the defensive side of the ball were DE Brandon Graham and DE Phillip Hunt.
On the offensive side Vick was out giving Vine Young the start for the second-straight week. Also sitting out was injure WR Jeremy Maclin. With J-Mac out, Riley Cooper and his glorious hair got the second start of his career.
Also inactive were OL King Dunlap (concussion)and OL Julian Vandervelde.
For the 7-3 Pats four starters were out -- CB Devin McCourty (shoulder), S Patrick Chung (foot) LB Brandon Spikes (knee) and OL Dan Connolly (groin). WR Chad Ochocinco was also inactive with a hamstring injury.
Also inactive were LB Dane Fletcher and QB Ryan Mallett.