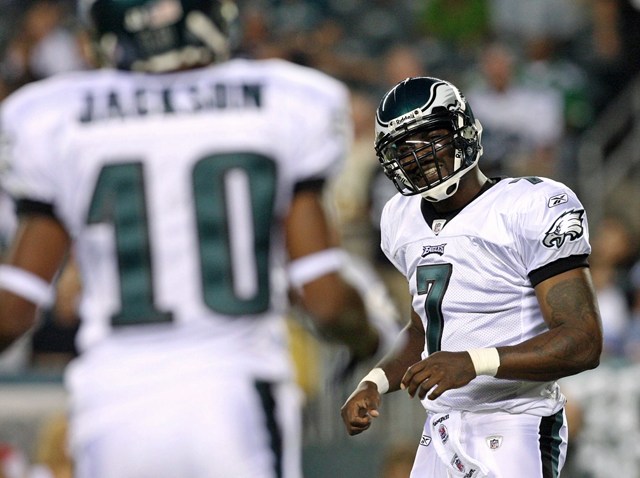 The Eagles inactive list was as much about the players who were in uniform Sunday against the Colts than the players who didn't suit up.
WR DeSean Jackson and QB Michael Vick were both in uniform, as expected, after missing time with injuries. The duo quickly made their presence felt by connecting for the first score of the game.
RB Jerome Harrison was active for the first time since the Eagles got him from Cleveland before the trade deadline.
As for the Birds who wouldn't soar Sunday, T King Dunlap, DB Ellis Hobbs and WR Chad Hall topped the list. All three were active when the Birds played Tennessee two weeks ago.
The rest of the inactives were G Reggie wells, TE Clay Harbor, RB Joique Bell, DE Daniel Te'o-Nesheim and third-QB Mike Kafka.
SS Bob Sanders and RB Joseph Addai who continue to battle injuries headlined the Colts inactive list.
The rest of the Colts inactives were RB Mike Hart, DE Keyunta Dawson, TE Drody Eldridge, LB Clint Session, CB Justin Tryon and CB Jerraud Powers.