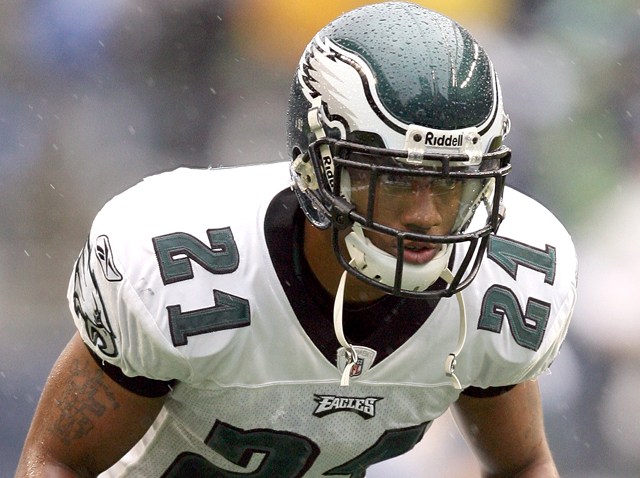 So the Joselio Hanson era in Philly isn't over after all.
The 30-year-old veteran is back for his sixth season with the Eagles. The 5-foot-9, 185-pound cornerback was one of the final roster cuts for the Birds Saturday but on Wednesday he signed a two-year deal to return to the Eagles.
Hanson is glad to be back with the Birds less than a week after he was released:
"I weighed all my options and decided this was the best place for me to be for the time being," Hanson told the Press of Atlantic City. "I have a couple of offers from other teams, but I didn't want to go somewhere else not knowing what to expect."
Hanson likely signed for less money then he would have made if he wasn't cut in the first place, reported CSNPhilly.com's Reuben Frank:
Hanson was due to earn $1.88 million this year. Exact details of his new contract were not immediately available but give the Eagles some cap relief from his previous $2.435 million cap figure
Hanson likely will slide into the fourth DB role ahead of veteran Brandon Hughes and rookie Curtis Marsh.
To make room for Hanson the Eagles let second-year DB Trevard Lindley go. Lindley, a fourth-round pick last season found the field for 11 games last season even starting the season finale against Dallas. But with Hanson back behind Pro Bowlers Asante Samuel, Nnamdi Asomugha and Dominique Rodgers-Cromartie, Lindley became expendable.
Lindley, 25, is just the latest bust for the Birds from the 2010 NFL Draft. He joins DE Ricky Sapp (5th round), RB Charles Scott (6th round) and DT Jeff Owens (7th round) as ex-Birds. And DE Daniel Te'o-Nesheim (3rd round) is on the practice squad.
There have been a couple successes from the draft class including WR Riley Cooper (round 5), LB Jamar Chaney (round 7) and S Kurt Coleman (round 7) from last year's class but with No. 1 and No. 2 picks DE Brandon Graham and S Nate Allen battling through injuries the verdict is still out on the Eagles 2010 draft.