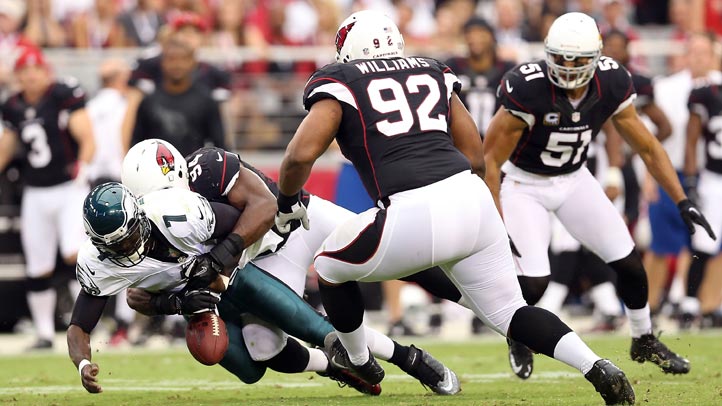 The key for the Eagles heading into Sunday Night's showdown with the Giants could be as simple as holding onto the ball.
The Eagles led the NFL in turnovers going into this week's game.
NBC10 sports director (and former Eagle) Vai Sikahema sees limiting turnovers as the key to beating the Giants.
"If the Eagles continue turning the ball over, the Giants are too good for the Birds to overcome it," Sikahema said.
So we know what the Eagles can't do, so what should they do to win?
"They've gotta use LeSean McCoy more and balance their run/pass ratio. If they use Shady, it'll help keep the Giants' defense honest and should open up DeSean Jackson, (Jeremy) Maclin & (Brent) Celek more. If not, could be a long night."
Now let's see if Andy Reid and Marty Morhinweg change their normal philosophy and run the ball more against the G-Men.