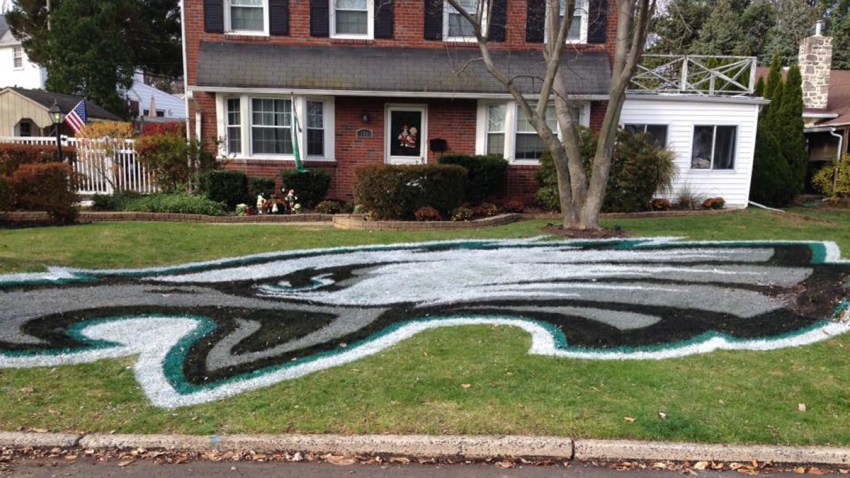 Last Thanksgiving, the Eagles held a Bird Day contest through Twitter calling for fans to show their pride with photos and Morgan Coacher knew she had to enter.
With Turkey Day just around the corner, Coacher recalled her big win in last year's Bird Day competition.
Her inspiration came from a Sunday prior to the autumn holiday when a bunch of friends and family were over her parents' house for a game.
There were about 30 adults and they formed a human pyramid in their Eagles gear, Coacher, a 26-year-old Ardmore resident and lifelong fan, said.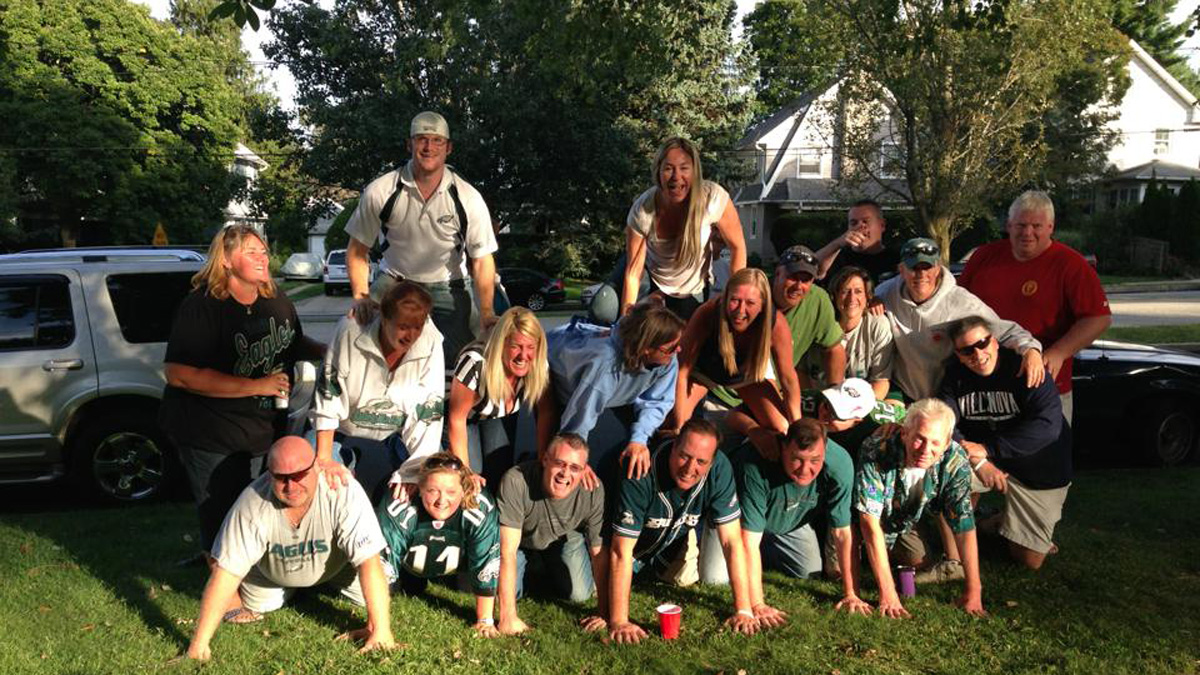 It all really started in 2014 when Coacher's dad had a giant blow-up Eagles player that he would display on the lawn every weekend. But her mom was not a fan of the huge display, so her dad retired it at the end of that season.
The blow-up display was replaced with an Eagles gnome and flag, but Coacher said "it wasn't anything special."
"I felt we had to have something to replace the obnoxious blow-up Eagles player," Coacher shared and that's when she saw the #BirdDay Sweepstakes on the Eagles' twitter page.
Coacher didn't think twice about submitting the human pyramid photo.
She is a South Philly resident without a lawn. So when she found out she won, she offered up her parents lawn for the prize.
The prize was to have the Eagles' midfield logo painted on your lawn. To her mom's dismay, the Eagles' grounds crew came out two days before Thanksgiving with their midfield stencil and painted the lawn.
The entire neighborhood loved it and many neighbors stopped by to take pictures of the logo that lasted through January. Even her mom came around, liking the finished product.
Coacher wouldn't change her team for anything, "No matter how many games they lose, they always play exciting games. There's always the feeling of maybe next year or maybe the next game and there's so much excitement when they win."