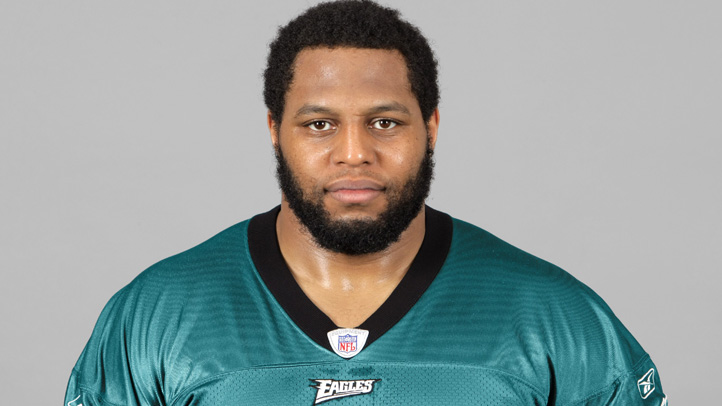 Good news -- Eagles DT Mike Patterson, who collapsed during practice this morning, is texting from the hospital that he is fine, according to Pro Football Talk.
Patterson was taken to a hospital after collapsing during training camp practice at Lehigh University. The Eagles said he had a seizure, according to NBC10 Sports Reporter John Clark.

Patterson dropped to the ground between plays began violently shaking. He was immediately tended to by trainer Rick Burkholder and his staff, with assistance from rookie offensive lineman Danny Watkins, a trained firefighter.

As players kneeled nearby, holding hands and praying, an ambulance arrived and Patterson was placed on a stretcher and lifted into the ambulance.

The team had no immediate comment on Patterson's condition, but doctors think dehydration is what caused him to collapse, according to Pro Football Talk.

Patterson, 28, was the Eagles' first-round pick out of USC in 2005. He's started 84 games and played in 95, the most of anybody on the current roster.
Copyright AP - Associated Press