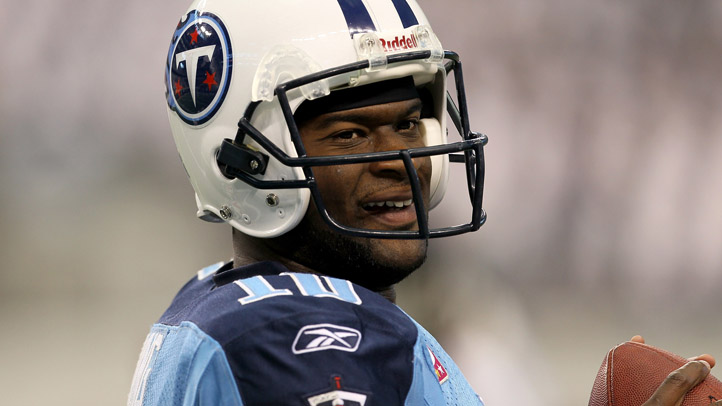 After seemingly sitting it out for the first day or two of free agency the Eagles tore through the last couple of days completely reshaping what new backup QB Vince Young calls the "Dream Team."
The Birds are in a win now mentality and that means trying to leave no holes in the roster.
On Saturday the Eagles added top defensive tackle Cullen Jenkins, inking the free agent to five-year, $25-million deal. To make room for Jenkins the Birds shipped Broderick Bunkley to Cleveland (oops make that Denver) for a 2013 draft pick.

So who's in, who's coming back and who's seemingly out?

Here is a breakdown so far of veteran moves:

In:
DT Cullen Jenkins – 5-year deal
CB Nnamdi Asomugha – 5-year deal
DE Jason Babin – 5-year deal
QB Vince Young – 1-year deal
CB Dominique Rodgers-Cromartie – acquired from Arizona
WR Johnnie Lee Higgins – 1-year deal
TE Donald Lee – 1-year deal
G Evan Mathis – 1-year deal
Out:
QB Kevin Kolb – traded to Arizona
K David Akers – signed with San Francisco
S Quintin Mikell – signed with St. Louis
DT Broderick Bunkley – traded to Denver
LB Stewart Bradley – signed with Arizona
FB Leonard Weaver – released
DT Jeff Owens – released
DT Jeremy Clark – released
CB Gerard Lawson – released
WR Jeremy Williams – released

Returning to the Nest:
LB Akeem Jordan – 1-year deal

Of course the Eagles likely aren't done moving and shaking so stay tuned.