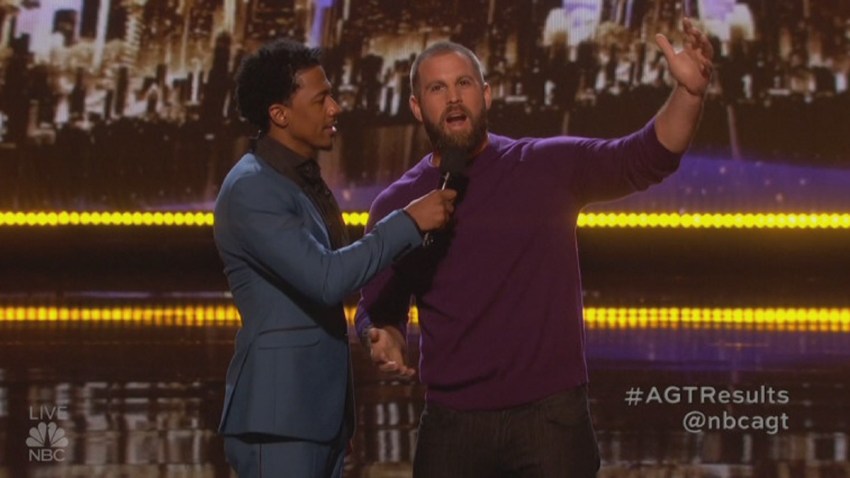 Normally NFLers don't make the move onto TV until after their career but the Eagles long snapper made the move earlier and not by pulling a T.O. or Ochocinco.
Jon Dorenbos is a Pro Bowl long snapper who does magic in his spare time but his most unique accomplishment possibly came last fall when he was awarded for his golden touch on the small screen.
Dorenbos' work on the Eagles Television Network made him an Emmy winner. The 6-foot, 250-pounder took home a NATAS Mid-Atlantic Emmy Award for best Program Host/Moderator.
It felt good to be the only Eagle who has an Emmy on his resume, Dorenbos said following practice at Lehigh. But the always-gracious Bird was quick to shoot off a litany of behind the scenes folks at ETN that helped him along the way.
And it doesn't seem like Dorenbos has let his accomplishments get to his head. He can often be seen at training camp meeting with fans and signing autographs for the kids.
Despite his TV success Dorenbos still takes his day job as a Pro Bowl specialist very serious. He stepped into the Eagles LS role after Mike Bartrum was hurt in 2006. Since then Dorenbos has never looked back but that doesn't mean he isn't jealous of his predecessor.
"I wish I had Mike Bartrum's life," he said.
Let's hope that doesn't mean Dorenbos is looking toward retirement.
He plans on being the Eagles long snapper as long as they will have him, he said.
Each day of Eagles training camp NBCPhiladelphia.com will focus on different Bird trying to soar at Lehigh.