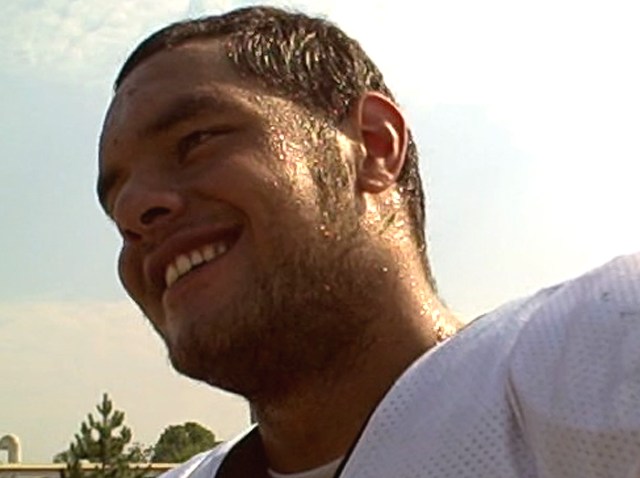 You might not know how to pronounce Eagles Daniel Te'o-Nesheim's name but you might want to learn how if the 6-foot-3, 263-pounder lives up to his draft position.
So where did he the Eagles third-round (86th overall) pick get his unique last name?
"My mom and my dad," he joked after practice at Lehigh.
"Nesheim is my dad's side -- it's Norwegian and Te'o is my mom's side -- it's Samoan."
So how does the rookie from Washington like his first NFL training camp?
"It's a lot of fun," he said. But, "afternoon practices are definitely hot."
And even though Daniel is himself a fairly quiet guy he appreciates a good laugh. He lists DB Asante Samuel and his fellow defensive lineman as the funniest guys on the Eagles.
Each day of Eagles training camp NBCPhiladelphia.com will focus on different Bird trying to soar at Lehigh.