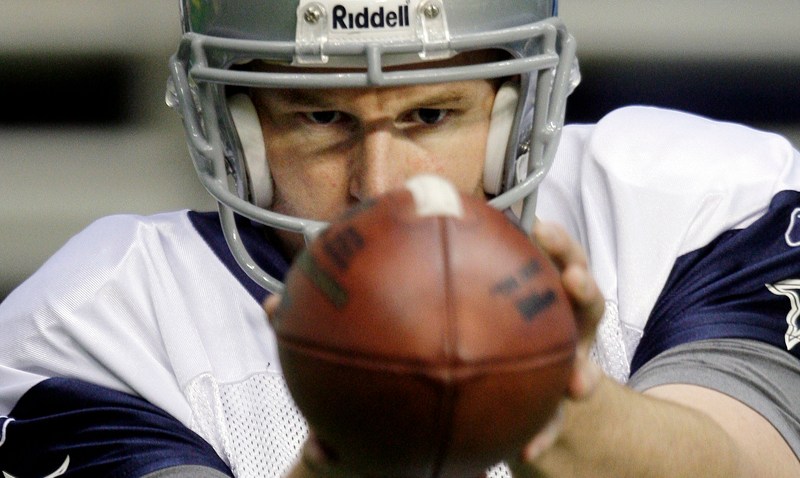 The Eagles continued their march to 53 on Wednesday when they decided to part ways with veteran punter Mat McBriar, according to a CSNPhilly.com report.
McBriar's agent Jack Betcha confirmed via Twitter that the move likely wouldn't be official until Thursday but the the bottom line remains: Chas Henry will keep his job. The second-year player out of Florida who signed with the team as an undrafted free agent in 2011, played in all 16 games as a rookie and averaged 42.9 yards per punt (with a net of 36.9).

Interestingly, McBriar averaged 45.5 yards per punt during the preseason while Henry managed just 37.6. But as CSNPhilly.com's Reuben Frank notes, the former was just 1 of 8 on landing punts inside the 20 while the latter was 5 for 8.
McBriar came to Philly after spending the first eight years of his career in Dallas where he was twice named to the Pro Bowl. In October 2008, he suffered a broken foot during a blocked punt and landed on injured reserve. Last season, a nerve issue again landed him on IR for the final game of the season. The Cowboys decided not to re-sign McBriar in the offseason and he inked a one-year deal with the Eagles just before training camp.

Frank points out that "One big reason for the decision (to part ways with McBriar) could be Henry's comfort level with placekicker Alex Henery, who kicked much better this preseason when Henry held for him than when McBriar held. Henery uncharacteristically missed a 41-yarder in the preseason game against the Browns Friday night with McBriar holding."
Plenty of more moves should be expected. The Eagles must get their roster down to 53 by Friday afternoon.