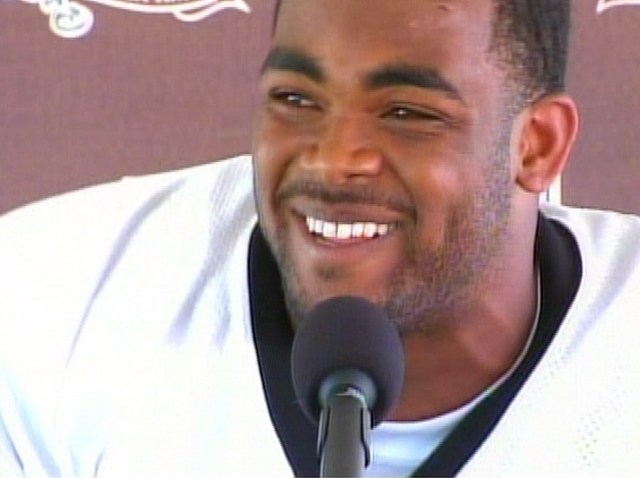 The Eagles got defensive with their inactive list for the Cowboys game as five of the seven players out of action came from the defensive side of the ball.
The inactive list was headlined by CB Asante Samuel who was ruled earlier in the week with a hamstring injury. Dominique Rodgers-Cromartie steps in to start for Asante.
DE Brandon Graham was deactivated as veterans Darryl Tapp and Juqua Parker (coming off a fumble recovery TD last week) and Phillip Hunt got the nod in the defensive rotation. Last year's No. 1 pick has appeared in only three games this season, recording four tackles, after returning midseason from a knee injury.
The rest of the Eagles inactives were DT Trevor Laws -- who was listed as questionable with a knee injury -- LB Greg Lloyd, DT Cedric Thornton, OT Winston Justice and OL Julian Vandervelde.
The Cowboys inactive list included OG David Arkin, DT Josh Brent, RB Shaun Chapas, OG Derrick Dockery, WR Andre Holmes, DB Danny McCray and WR Kevin Ogletree.
Dallas RB Felix Jones (hamstring), WR Laurent Robinson (shoulder) and LB/DE DeMarcus Ware were active despite all being listed as questionable.