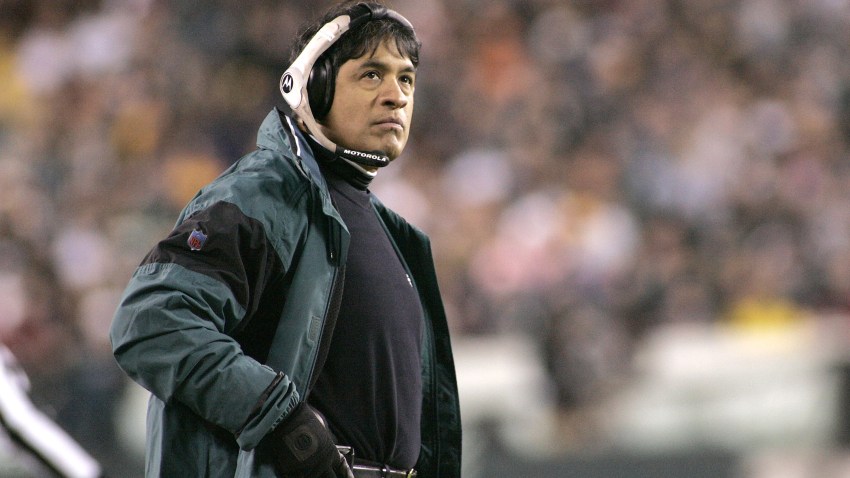 Eagles defensive coordinator Juan Castillo was assailed from all sides as perhaps the biggest reason the team failed to reach the playoffs this season. However, his defense showed signs of life over the final month.
Castillo's unit allowed an average of only 11.5 points against the final four opponents, corresponding with the longest Eagles winning streak of the season. Granted, none of the offenses the Eagles faced during December were particularly fearsome.
Still, Castillo's players suggest that their coordinator did improve as the season went on.
"He started to figure out what works in the NFL and what doesn't," said Nnamdi Asomugha. "Some guys lose sight of the fact that he had never done this before at any level. He was an offensive line coach."
That might not be the most rousing endorsement, since it basically acknowledges that Castillo wasn't up to the task initially. Still, progress is progress.
"Juan has done a really good job as we've gone on through the season, started to figure out how NFL defenses work, what plays work, what plays don't work," Asomugha said after Sunday's win over the Redskins. "And he kind of had to learn on the run like a lot of us players did.
"A lot of the stuff we're doing now, either we weren't doing it at the beginning of the season, or we were doing it but it was really sloppy... We molded it into what we wanted it to look like."
A number of players have admitted that they helped Castillo adjust to the defensive side of the ball, especially after a string of bad performances in the first half of the season.
"It was rocky," Dominique Rodgers-Cromartie said of the way things began. "But toward the end of the season guys really started to believe.
"I look at it as it being his first time. He came out passive with a lot of new pieces and not really knowing how everyone fits. Then he started getting more aggressive and it turned out better."
Andy Reid was more coy about his thoughts on Castillo's progress.
"I'll go back and I'll look at all of that. I think the guys came together the last couple of weeks, but I'll look through all of that," he said.
The players painted a much clearer picture, one of a coach whose knowledge was inadequate to start but has managed to improve with each game.
"Juan's been listening since day one," Asomugha said. "As the season went on, we were able to talk a lot, and kind of figure out what helped us the most as a defense overall. The one thing about him is he does listen, he does want to get better. He started to show that, clearly, toward the end of the season."