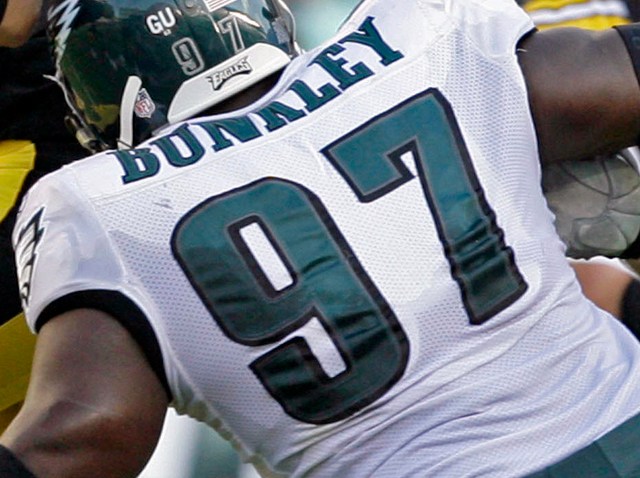 Another week, another set of Eagles starters hurt Sunday.
Defensive tackle Brodrick Bunkley left the Eagles first defensive drive against the 49ers with an apparent elbow strain. He wouldn't return.
He wasn't the only starter to leave the game.
Left tackle Jason Peters also left the game with a knee injury. The Eagles considered his return questionable and NBC Sports' Andrea Kramer said he could come back "in an emergency." He also didn't come back into the 27-24 Eagles win.
Other Eagles would be luckier and would return to the game.
Pro-Bowl defensive end Trent Cole left late in the first half with an apparent hamstring injury. His return was questionable but he was back on the line midway through the third quarter.
And, speedy Pro-Bowl wideout DeSean Jackson was also slowed by a knee injury and was seen getting treatment on the sidelines. But he would return to the field.
Already this season the Eagles have lost fullback Leonard Weaver and center Jamaal Jackson to season-ending injuries as well as losing quarterbacks Michael Vick and Kevin Kolb; linebacker Stewart Bradley; wideout Riley Cooper and cornerback Asante Samuel for at least a game after they suffered injuries.