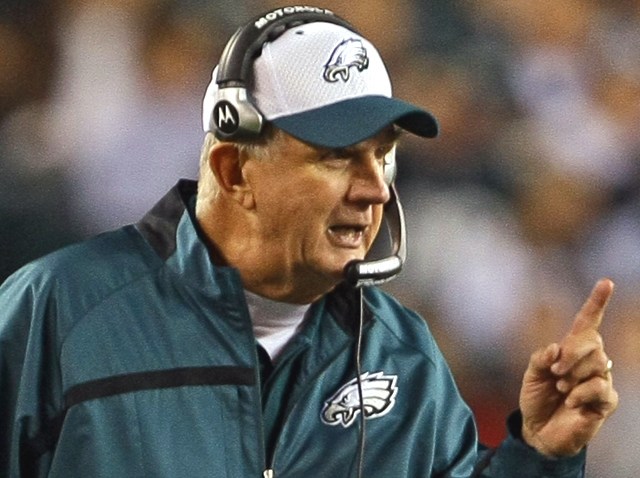 Current defensive coordinator Juan Castillo's porous Wide 9 defense has Eagles yearning for the days of yore when defensive coordinator Jim Johnson led one of the most feared attack defenses in the NFL.
Fans will have one last chance to cheer for J.J. this weekend. Johnson, who died before the 2009 season, is set to be inducted into the Eagles Honor Roll Sunday night at halftime of the Birds' showdown with the Cowboys.
J.J. was the franchise's D.C. from 1999 until stepping aside shortly before his death. From 2000-08 his blitz-happy, bend-don't-break units ranked second in the NFL in sacks (390), 3rd down efficiency (34 percent) and red zone touchdown percentage (43.9 percent), and fourth in fewest points allowed (17.7 per game).
Johnson's widow Vicki will be on hand for the ceremony, the team said.
Former Pro Bowl cornerback Eric Allen is also set to be honored Sunday for his seven seasons with the Eagles during which he set franchise records for returns touchdowns (5) and interceptions (34-tied). He was a five time Pro Bowl selection and three-time All-Pro while playing in Philly.
Johnson and Allen will become the 34th and 35th member of the franchise's Honor Roll, which includes legendary names like Chuck Bednarik, Jerome Brown, Ron Jaworski, Steve Van Buren and Reggie White.