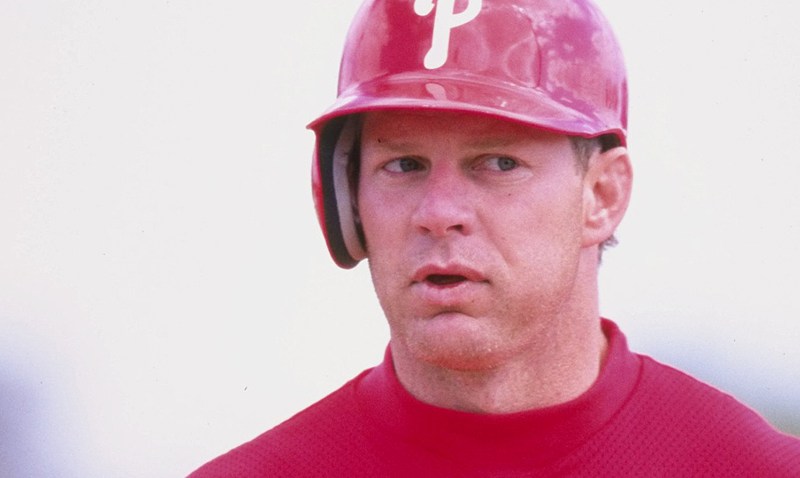 Former Phillies All-Star outfielder Lenny Dykstra was indicted Friday by a Los Angeles federal grand jury in a bankruptcy fraud case.
The 48-year-old filed for bankruptcy in 2009, and is accused of later stealing and selling property from an $18.5 million estate.
Federal prosecutors brought 13 counts against "Nails," including bankruptcy fraud, obstruction of justice, concealing property from the bankruptcy estate and other charges.
If found guilty on all charges, Dykstra faces a maximum of 80 years in prison.
Dykstra's attorney, Mark Werksman, said the case stems from a dispute with the bankruptcy trustee and no fraud was committed.
"He didn't belong in bankruptcy, he had a problem dealing with the trustees dismantling his property and investments," said Werksman.
Dykstra spent 12 years in the big leagues and helped the Mets to the World Series championship in 1986 and the Phillies to a National League pennant in 1993. He was a three-time All-Star in the 1990s while with the Phillies.
But since he has become known for his hot-and-cold finance advice, erratic behavior and bizarre statements.
Just check out this excerpt from an interview he did with NBC Philadelphia's John Clark a couple of months back:
To watch his interview clips, you might think Dykstra was batting 1.000 in the wacky department. There's his "take their money and f*** their women" philosophy on baseball, his reasoning on why Charlie Sheen has the most normal household he's been in, and Lenny comparing himself to "that dude named, uh, that Indian dude, uh, uh, Gandhi?"
---
More Dykstra videos:
- Lenny Dykstra's Bully Philosophy on Baseball
- Lenny Dykstra Compares Himself to Gandhi
- Lenny Dykstra: Charlie Sheen is Clean and Focused
- When Lenny Dykstra Fires You
- Lenny Dykstra's "Winning!"
- Lenny Dykstra vs Charlie Sheen
- Why Lenny Dykstra Hates Mitch Williams
- Lenny Dykstra: I'm Not Losing It
- Lenny Dykstra: Revenge is Coming
- Lenny Dykstra's Financial Nightmare